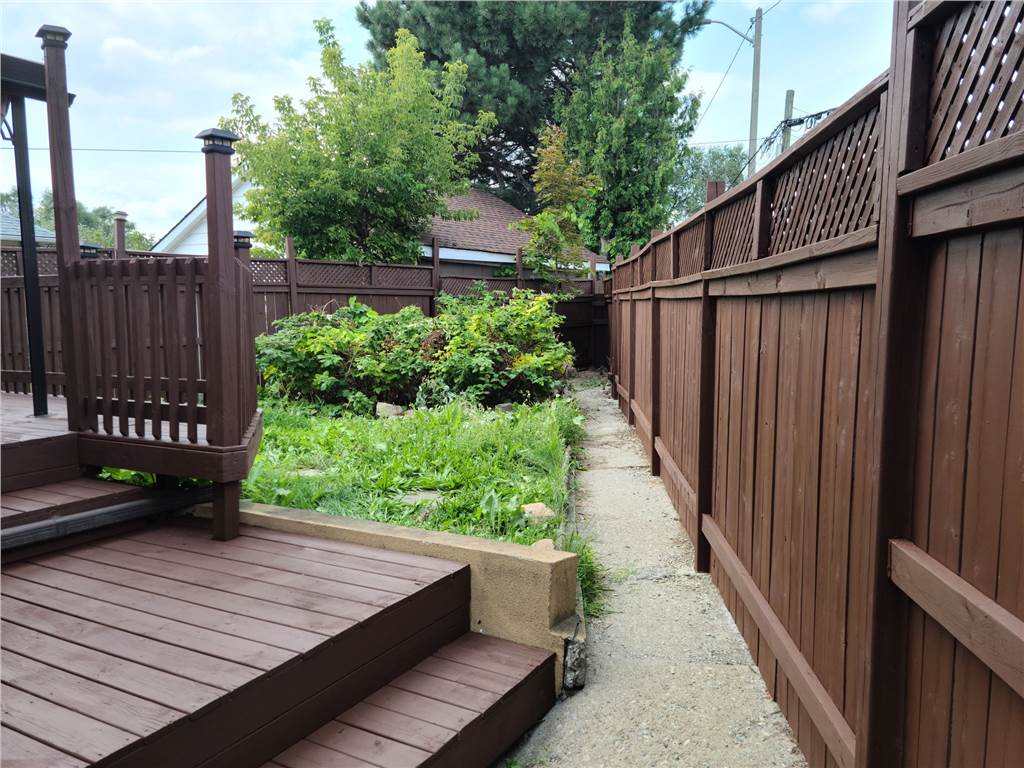 A Complete Maintenance and Cleaning Guide for Ipe / teak / exotic Wood Decks
IPE and teak / exotic wood decks and exterior might last up to 100 years if it is kept well maintained. It is easy to observe the color change of your ipe / teak / exotic wood deck to figure out if maintenance is necessary. You can do the maintenance on your own as long as you know all the technical details of teak / exotic wood decks. It can be a good hobby and not easy to fail. Don't forget ipe and teak / exotic wood decks need regular maintenance at least every next year. That's why it is beneficial to understand the process.so you can do it on your own.
Learning about Ipe & teak / exotic Wood Characteristics
Almost every teak / exotic wood has different characteristics. We can comfortably say seeing them around your house gives an elegant look. It's necessary for you to make sure what kind of wood is used to build your exterior deck / patio. There are several teak / exotic woods that can be used for building exterior decks. Ipe is the most commonly used forest product in Canada. Because of the resistance to difficult weather conditions. There are also some composite materials used with ipe look in Toronto. Making sure is necessary if you have a real teak / exotic wood / ipe deck.
Ipe is an ornamental hardwood indigenous to Latin America
It has a unique brown to reddish color
It is a very hard , insect resistant wood
Ipe wood is ideal to use for interior and exterior projects
It is one of the hardest wood with its extremely dense grain
It resists to mold , rotting up to 100 years if well maintained
It is provides non-slip surface
ANNUAL CLEANING FOR EXTERIOR IPE DECK
In Toronto you can see many expensive houses have IPE wood exterior and decks. When you take a closer look at those exteriors , surface mildew , discoloration make them look far away from their natural beauty. A detailed cleaning and annual maintenance will make them look brand new again. Ipe exteriors will resist bad weather conditions but keepin it well maintained will extend the life of it and give a stunning look.
Keeping dust and mildew ( mold ) free by washing is easy. Using sharp or metal tools to scrape the unwanted dirt / mold is not recommended. Even if ipe wood is one of the hardest but you can still mark with metal tools.
Necessary Steps to Perform a deep cleaning
I- Any plants around the wood decks should be removed . Such as Ivy or any tree branch coming over the deck.
II- Emptying the deck by removing barbeque , propane tank , natural gas hose connections and patio furniture
III- Block the drainage with a strainer to avoid getting clogged.
IV- Clean the rough dirt / dust with a broom or a hard brush
V- Rinse the deck with water ( don't use any chemicals or bleach)
This simple process will help you to rid off the rough dirt on the surface But it won't help to remove the aged grayish and silvery look.
IPE DECK CLEANING PRODUCTS AND POWER WASHING
Power washing might be necessary after performing a cleaning with water. In many cases seeing some heavy dirt on the surface and not being able to remove it requires using a gas operated power washer. We highly recommend you to shop from a local paint dealer which specializes in its field.
This is the complete list of what you need to buy
Ipe wood cleaner ( a powder for making cleaning solution)
Nitrile gloves ( to avoid your skin to get burned)
120 grit sanding paper
Cleaning and wiping rags
Ipe wood brightener
A high quality oil based sealer
You should catch dry and sunny weather to apply the brightener and the sealer. After these steps you will see the original wood colors will start to come back and rid of the grayish / silvery look.
1. You should mix the cleaning powder with warm water by following the instruction on the package
2. Give it 5 minutes to react , then rinse with water.
3. You can sand some bad spots if needed when it is dried completely.
4. Brooming the dust or wiping the whole surface with a damp cloth is recommended
5. Start applying the brightener by using a big brush to penetrate in to the wood surfaces
6. Wait 30 minutes to see how it is reacting and the wood is gaining its natural color
7. Start applying oil-based sealer with a wide brush by forcing into the surface
8. Don't step or locate any furniture on your deck for at least a day or two.
HOW TO DO IT YOURSELF ( DIY) TIPS AND TRICKS
As we mentioned annually, performing maintenance will make you gain the natural beauty of exotic wood and rid of discoloration. It can be a good idea to have the tools on your own to repeat it every year.
Operating a proper size gas operated power washer will help you to clean it easily. Ipe / teak wood is very hard and not easy to penetrate the pressure into its grains. That's why you need to use a 3000 psi gas operated , pressure controlled power washer. If you are not experienced to operate it , be extra careful not to mark the surface.
Your local paint store will guide you which ipe / teak exotic wood maintenance kit you should buy . You need to read and follow the instructions on the packages carefully. Overusing it will cause damage to your deck.
C&S Painting has been offering a 2 years warranty on every painting project. We have been serving the Greater Toronto Area ( GTA ) since 2000. We directly hire highly skilled painters crew , so we ensure our competitive prices.
When you hire us for your painting projects , you will be covered with our liability insurance. We are WSIB registered. We do the work and never subcontract.
Please call / message us for a free , no obligation estimate.