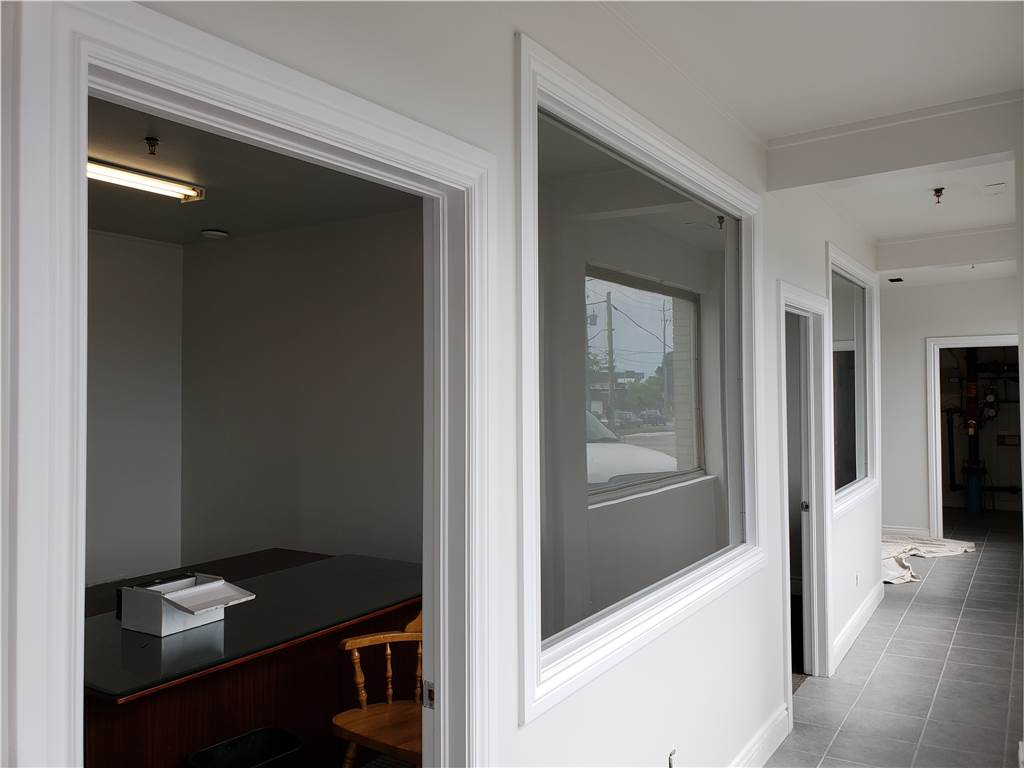 Benefits Of Getting Your Resale Home Painted
It is a common question , if getting a resale home painted is more beneficial for you. The answer is clearly "Yes". Since we have been taking care of residential painting projects , the majority of the painting projects are related to buying , selling and renting. There are many different reasons to get a residential property painted but unfortunately many homeowners ignore getting their place painted. Even if they believe it is time for a facelift , update and refresh. Some property owners are not sure minded or they have bad experiences with contractors , so it makes them postpone as much as they can.
Hiring a professional company will take the stress out, getting your place painted while you live in. When homeowners make up their mind to sell their home , they mostly get consultation from a real estate agent. Real estate agents give advice and guide them how to prepare their resale home by spending least to get maximum price.
Painting is the most beneficial face lifting and update for a resale home. The cost of a painting project for a resale home is very little to compare how much it adds on the value of the house.
For example if you spend $4.000 for a painting project on a resale home , it comes back as $10.000. That's what experienced real estate agents say about painting resale homes.
On top of getting a better price on your home , a professionally done painting project will help you to sell your house faster. New owner of a resale home will enjoy moving to a place which is already clean and refreshed. As long as you are not using extreme colors in the walls. 9 out of 10 new home owners prefer to live with a freshly painted house for at least 5 years. It gives a big advantage to sellers to get their home considered as a better option for the buyer.
In the Toronto area most of the houses have small leaking issues in the ceilings and basements. Even if those problems are fixed , still there will be noticeable water marks or stains. When an inspector or a buyer walks through your house these kinds of problems will get attention as a first impression. Professionally painted homes will be free of all disadvantages. Water marks / stains caused by leakage from the roof / washroom will be sealed and covered by paint. If it is not done properly, very likely marks / water stains will bleed over the paint in time. It is a big risk to go with a non professional painting company for a resale home.
Many houses experience wet basement issues so it causes heavy mold and odor in the old houses' basements. It is one of our expertise to fix mold issues and rid off heavy mold odor. If you want to work on it by yourself please read another article about "How to remove odor / mold " under the Blog section on our website.
When you decide to get your resale home painted , you might be dealing with many time consuming things at a time. It can be overwhelming to get your home painted , even sometimes while you are living in it. Our professional crew is highly experienced to work in furnished homes , having professional equipment and covering materials gives us a big advantage to avoid making a mess. You can see several real project pictures on our website under the Project Gallery section.
If you are getting help from your real estate , you will be told which colors are trendy. Lighter colors are mostly preferred for resale homes. A good quality paint will give a great result and an elegant look. Because the texture and coverage of a high quality paint makes a big difference. When you get a resale home painted in lighter colors , it will make your house look brighter and bigger. Carrying one light wall paint color in mat / flat sheen all over the house is the best option. Mat / flat paint hides the imperfections better and is easy to touch up. You should keep some leftover paint and leave it with the new homeowner. When the new homeowner moves into the house , they might touch and scratch the walls, flat paint can be maintained easily.
C&S Painting highly recommends getting your resale home painted before advertising. Getting your resale home partly painted is not recommended. For example , when you get only the walls painted , the ceilings might stand out as aged and ugly. After the walls are done , painting the ceilings is not easy. It is not a good idea to get your resale home partly painted. There is no comparison between the cost difference and how much you sacrifice from an elegant look.
C&S Painting has been hired by many successful real estate agents because of our experience in disaster recovery cases and directly hiring best painters. Our professional painting crew can take care of your resale home painting project faster than any other painting company in Toronto without sacrificing quality. We are confident about our competitive rates and quality.
Please don't hesitate to call / message for a free , no obligation estimate.