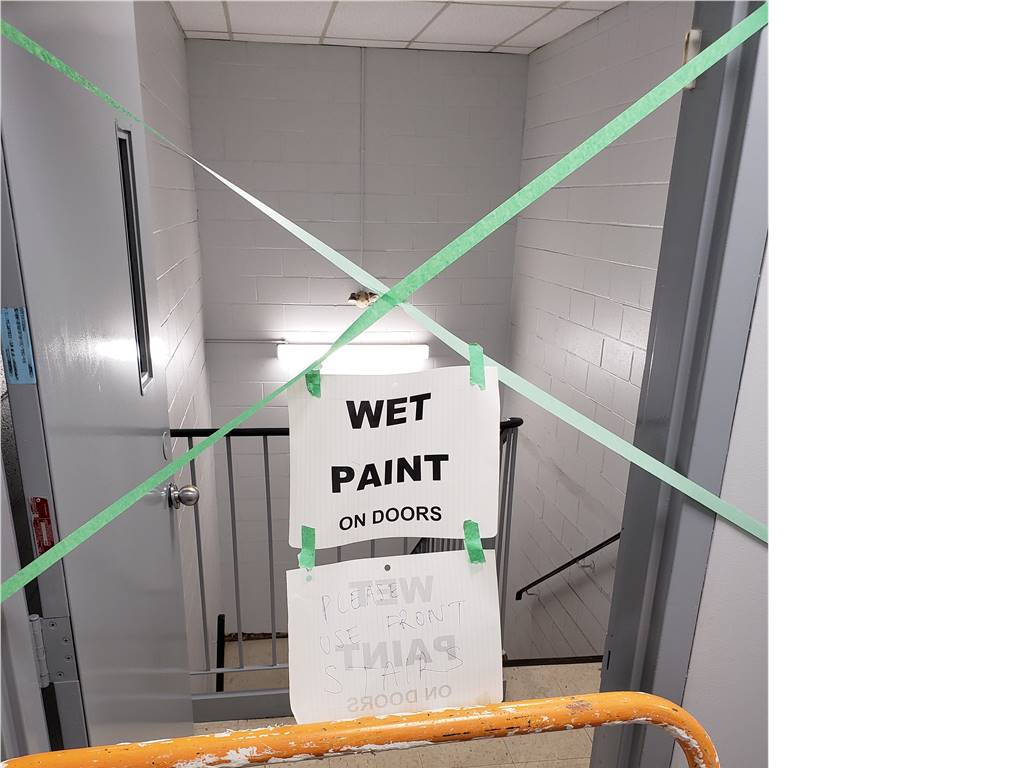 Differences Between Interior And Exterior Painting Projects
EACH PAINTING PROJECT HAS DIFFERENT DIFFICULTIES AND IT REFLECTS TO COST
Different paints have different properties and are formulated for different purposes. Interior paint is made by rubbing in a way that is resistant to staining and allows cleaning. Exterior paints are made to fight fading and mildew. When starting a painting project, it's important to know the differences between the two and choose the right paint.
LEARNING ABOUT THE DIFFICULTIES WILL MAKE YOU TO EVALUATE AND COMPARE THE QUOTATIONS REALISTICALLY
To understand the difference between exterior and interior paints, you will need to learn a little about the chemistry behind paint. Read on for the main components of all paints.
FIRST, SOME BASIC INFORMATION ABOUT PAINT:
THE DIFFERENCES AND CHARACTERISTICS BETWEEN THE PAINTS
The components of all paints include pigments, solvents, additives and resins. In latex paint, the solvent is water, while in oil-based paint, the preferred solvent is mineral spirits. Solvent is what causes paint to be "wet". The solvent will evaporate as the paint dries. You are left with the permanent components of resins, pigments and additives. Pigment is the color bonded to the surface by the resin. Resins can be made from epoxy, acrylic or even silicone.
SPECIALITY PAINT WILL BE DESIGNED FOR DIFFERENT CASES AND SURFACES
Additives give paint different properties such as resisting mold growth, facilitating the application of paint and even making it easier to clean.
Solvents and pigments in both species (internal and external) share similarities. You can use oil-based or water-based paints outdoors, but oil-based paints are generally not used for indoor work. The reason is odors and difficulty in cleaning.
So, WHAT IS THE DIFFERENCE?
EXTERIOR AND INTERIOR PAINT DESIGNED FOR DIFFERENT NEEDS SO BOTH HAS DIFFERENT FEATURES
While there are many subtle differences, the main difference between interior and exterior paint types lies in the choice of resin. You will remember that it is the resin that binds the pigment to the surface. In an exterior paint it is important that the paint can withstand temperature changes and exposure to moisture. Exterior paint should also be tougher and resistant to peeling, chipping, and fading from sunlight. For these reasons, the resins used in the adhesion of exterior paints should be softer.
DIFFERENT PAINT TYPES PROVIDES DIFFERENT RESISTENCE AND DURABILITY
For interior paint where temperature is not an issue, the bonding resins are harder, reducing friction and smearing.
WHERE SHOULD YOU USE OTHER?
VOC REGULATIONS ARE DIFFERENT FOR INTERIOR AND EXTERIOR PAINTS
Resins added to exterior paint can last up to 48 hours, but can cause small amounts of gas that persist, often for years. This is one reason why you don't want to use outdoor paint indoors. Choose a flat glossy exterior paint for masonry and plaster, as this will allow the surfaces to breathe and moisture to breathe through the paint. Since moisture transfer will be expected with the brick, especially the brick walls should be allowed to breathe.
AVOIDING FROM HAZARDOUS FUMES WHILE PAINTING
Interior paints are more delicate than exterior paints, but they also do not escape from gas, making them safer to use indoors. When painting indoors, you should still make sure there is adequate ventilation. For interior surfaces you may need to clean and brush, choose a glossy interior paint as they resist brushing better than flat surfaces.
THESE ARE COMMONLY ASKED QUESTIONS ABOUT PAINT TYPES , BRAND NAMES AND SHEENS
WE SUGGEST THE BEST QUALITY PAINT PRODUCTS , THEY MAKE SAVE MONEY
what is the best interior paint
what is the best brand of interior paint
what is the best paint finish for interior walls
what is the best paint for interior walls
what type of paint is best for interior walls
what is the best interior paint brand