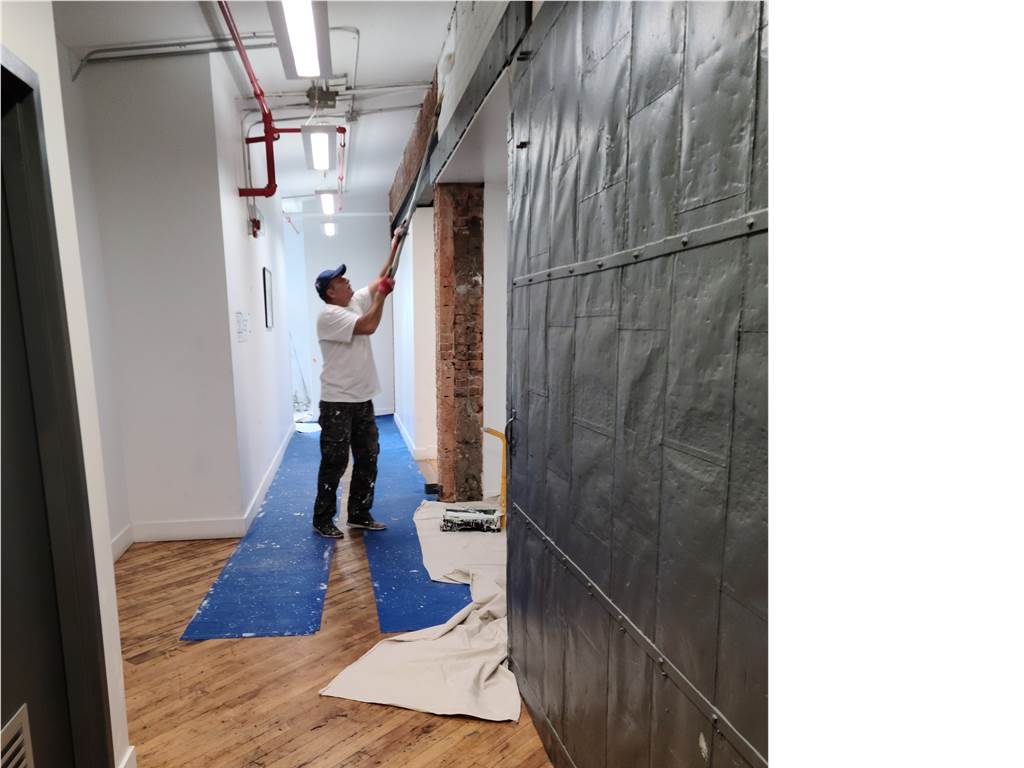 Does Painting Help Masking Odor And Smokey Places? How To Control / Remove Odor?
In many houses / offices there is an heavy odor or a bad smell caused by several reasons. If we are talking about an house / condo / apartment , cooking fumes , cigarette / drug smoke , mold , etc. can be the most common odor resources. In commercial places odor resources might be different. Doesn't matter what kind of heavy odor , it is all disturbing. We have been dealing with several extreme odor removal cases caused by different reasons.The most common odor removal cases are listing a smokey resale home / condo or masking mold smell in Toronto. Because some houses interiors are exposed heavily fumes and absorbed by all the surfaces. And most of the leaky basements or leaking A/C cause mold odor. C&S Painting is one of the professional painting company has been dealing with these issues for years. Each case can be handled with different methods and the expectation level can be different for each case. There are some cases nicotine was dripping from surfaces of the house ( such as window trims , doors, cabinets ,etc..)
STEP-1 : Removing the resorce of odor / smell
The main resources of the heavy smell and odor has to be inspected and that part of the house should be fixed properly , not just cosmetically. For example if there is an odor in the basement wall and the insulation material in the wall is damaged, the drywall and the insulation material behind of it , should be removed completely. Otherwise it will continue to release odor in the environment. Heavily smokey houses should be taken care as a project. Carpet , all surfaces , furniture , curtains , fabrics should be removed completely. These surfaces absorbes the fumes and release in time.
STEP-2 : Performing a detailed cleaning on all surfaces
When the main resources of the odor is fixed / removed , a detailed cleaning has to be performed with certain chemicals by obeying safety regulations. Some chemicals can be hazardous for human and pets , also flammable. Using professional equipments and industrial cleaning materials will make your job easier. If there is surface mold , it should be treated with some bleach too. Kitchen / washroom cabinets , hardwood / laminate floor , wall and ceiling surfaces , windows / doors / trims should be wiped with proper cleaning materials to remove the odor resources. If the place carpetted , carpet should be replaced same as other fabric surfaces.
STEP-3 : Painting all necessary surfaces
All paintable surfaces should be painted with a high quality latex paint. We use certain brandnames to make sure about the coverage and having a high quality finish. Many smokey or water damaged places might experience the nicotine or water stain bleed over the finish coats. We have to make sure sealing these surfaces with speciality primers to avoid bledding over the finish. Ordinary primers won't block / seal these problems even if the seller claims they will. Especially for a resale home , you might see the problem starts appearing unexpectedly while your house in the market. We highly recommend adding Febreeze , Lysol even bleach in the paint in some cases to help masking the odor. Using environmentally friendly , ZeroVOC paint products is our policy so you can start using the space right after painting done.
STEP-4 : Operating Ozone Generators
After completing all the steps , you might still experience odor / heavy smell in the space. Even cleaning , painting , removing the odor resources won't rid of all the smell. Because there are many unreachable surfaces are hosting more odor resources in your place. The fumes / smoke travels anywhere it can find a way by going thru cracks , between gaps and settle there. For this reason we highly recommend operating industrial size / heavy duty ozone generators. They can be rented from speciality stores for a reasonable fee all over GTA. We suggest you to operate one high capacity ozone generator for at least 2 days for each 700 sq/ft space. If your have a 2 storey has each floor requires another ozone generator. Nobody should live or stay in the environment during this step. Ozone will go thru the cracks , holes and unreachable spots , same as smoke travels and react with odor resource and kill it. All the windows should be opened and let fresh air get in right after because ozone is a dangerous gas for especially who has breathing problems or asthma.
STEP-5 : Operating deodorizers and essential oil diffusers
It is time to release some nice scent in the environment , after ridding off the odor. You can locate battery operated deodorizers and / or essntial oil diffusers different spots of the house. Avoid over using deodorizers.
C&S Painting has several extreme disaster recovery and odor / nicotine removal cases. We are ready to provide a no-obligation on-site free estimate to discuss have we can help you. Please feel free to call or send as a message.