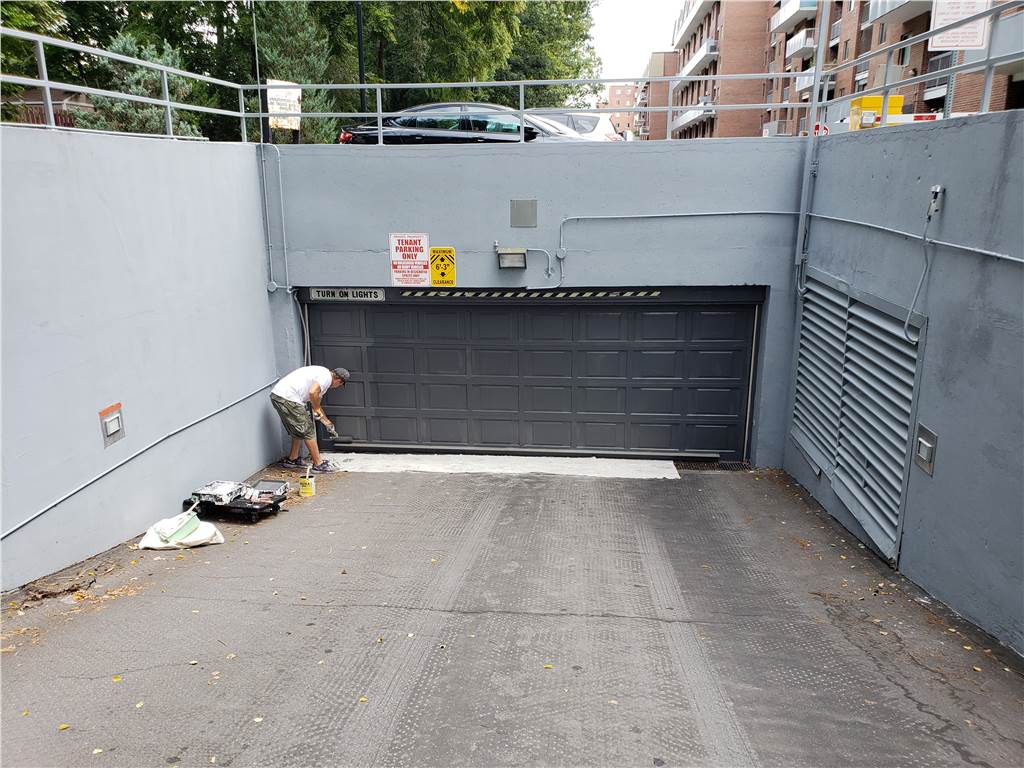 Fixing And Painting Garage Or Basement Floor With Epoxy / Floor Paint
Sometimes a small upgrade in your garage or basement makes a huge difference and provides convenience. Most of the houses are coming with raw cement garage floors. If the cement floor is fairly clean and never coated, sealing it with clear sealers can be an option to keep the original cement look.
Cement will get dirty easily if not sealed or polished. It will collect dust and dirt easily. When the dirt goes through the cement surface, it will be difficult to remove / clean. In time it will get really dirty and greasy. It will be more noticeable as ugly and aged. If you are getting your cement floor coated for the first time , you should be extra careful to use the right epoxy / floor paint by performing a good preparation step.
There are several brand names that manufacture epoxy coatings and floor paint. If we are talking about floor coating , focusing on the strength and quality is more important than the cost. There are many factors causing the floor coating / paint to peel and crack easily. Going with the strongest possible coating is recommended.
Every floor coating has different resistance. Industrial grade floor coatings are designed to operate heavy forklifts and machinery on them. Residential properties might need medium duty or light duty floor coating. We highly recommend using at least medium duty floor coatings for residential homes.
A strong floor coating will resist long years before getting wear and tear. If the floor coating is getting peeled, cracked , even if the cement surface has cracks because of settling , it is time to fix and recoat it. We will explain all necessary material and tool list and DIY ( do it yourself techniques ) in this article. You can check and decide which case is fitting your needs.
CASE-1 : Coating a brand new ( raw , never coated / painted) cement floors
If it is the case , you have a couple options. As we mentioned above, using a high quality, well known brand name product is highly recommended. Epoxy coatings mostly have 2 components , recently premixed epoxy coatings are also in the market. The floor surface must be completely clean ( dust , dirt and grease free ) . You can use a strong gas operated power washer to make sure to do a good cleaning if needed. Let the floor dry completely before applying any coating.
Epoxy coatings are mostly shiny and slippery , if you don't want it to be too slippery, you can apply some sand for texture ( paint stores carry texture products / sand ) before applying the coats. You need to follow the manufacturer's instructions on the can. You can use 15 mm rollers and 2.5 inches angle paint brushes for the application. In many cases one coat will be enough , it depends on the product.
If you do not prefer using epoxy , you can use oil base , hybrid or water based floor coatings. Recently hybrid floor coatings became very popular because they are compatible with existing coatings , easy application and cost is convenient. Local paint stores will guide you about which brand name and product is the best option. We encourage you to shop from a local paint store because they specialize and carry the best products available in the market.
CASE-2 : Applying Floor Coating On Existing Floor Coating
If you need to recoat an existing floor coating , it must be peeling or cracked. You need to perform a detailed preparation and cleaning first. You can use power tools or hand scrapers to remove unwanted peeling , cracked coating as much as you can. If you observe a rough surface after scraping , you need to level the surface with cement or auto body filler.
You have to make sure the product you will use is going to stick on top of existing coating. You need to confirm it with the paint store. Hybrid floor paint / coating is mostly compatible and the best option in many cases.
We highly recommend making a sample patch before going for the whole space. Means you can take all steps for a small portion of the floor and let it dry and cure. Try to scrape new coating and observe how it is resisting. If you are happy with the strength and the result , you can go ahead and complete the rest.
C&S Painting has been providing low cost , professional painting services in the Greater Toronto Area since 2000. We offer a 2 years warranty on labor even for disaster recovery cases.
Please call / message us for a no obligation , free quotation.