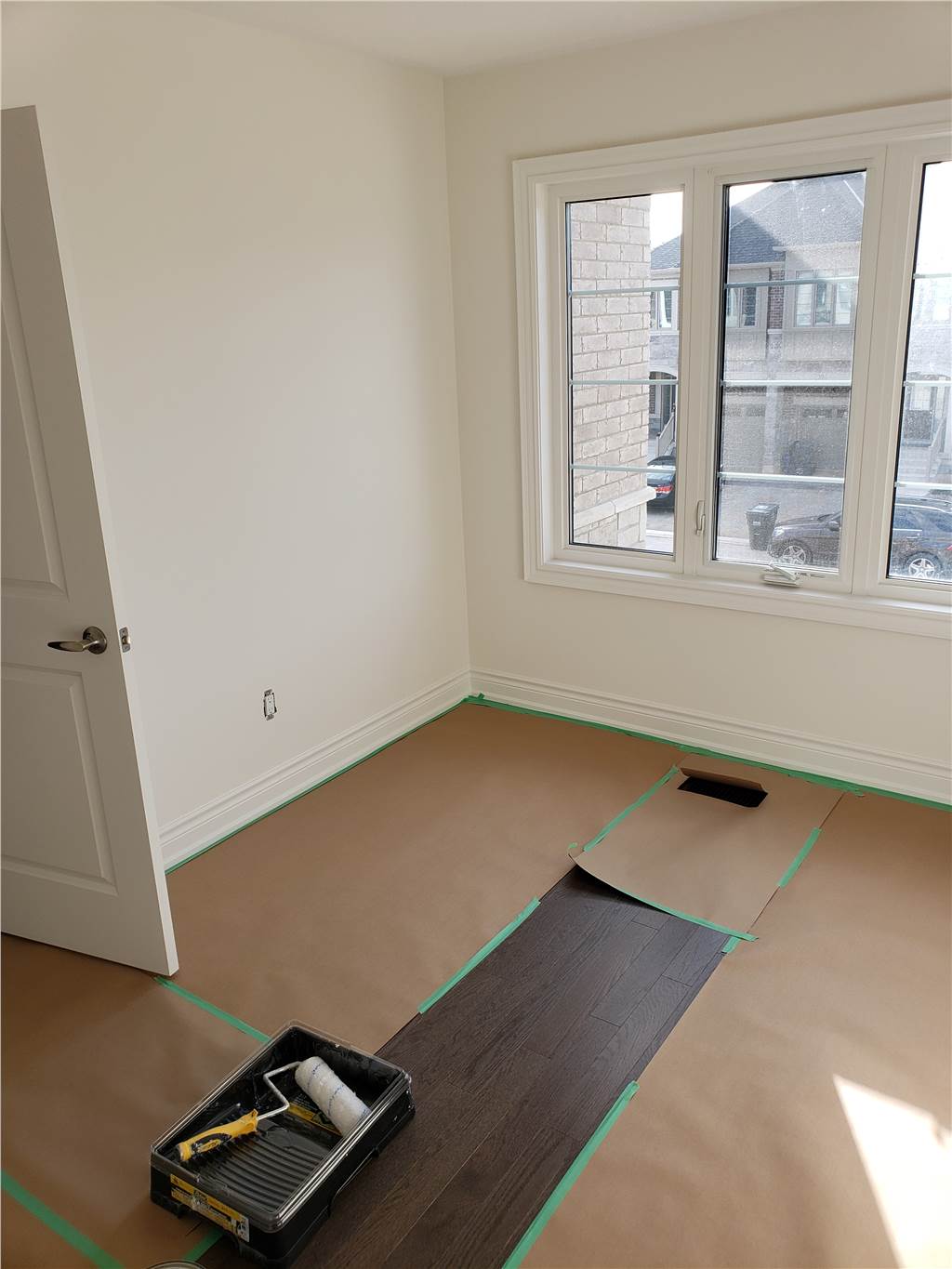 Getting Your Home / House / Indoors Painted In Winter
There is a common belief that painting should be done during summer and spring time. Exterior painting should be done in good weather to let exterior paint dry and cure properly. When it comes to painting indoors , it can be done all year round. Canada and Toronto have short summer seasons and most of the professional painting companies are busy or booked up during the high season.
It forced paint manufacturers to improve their paint products to be able to use all year round. In Toronto indoors are heated and moisture controlled. It provides ideal conditions to paint in winter time too.
Using environmentally friendly and ZeroVOC products became a policy with Canadian Government's regulations.High quality paint formulas are designed to release a nice fresh paint scent into the space. ZeroVOC products don't release any hazardous fumes during the drying process.
Many Torontonians are aware that they can get better rates during the winter season when they need their house interiors painted. Most of the painting companies have limited human resources and exterior projects mostly occupy their time during summer / spring season. When you start searching around in the winter season you will have more options to choose from. It doesn't mean every painting company will offer you cheaper rates during winter time but chances are better.
We highly recommend you to pay attention if you are directly dealing with the painters who will do the work. Franchising became popular recently in the painting business. When you make the first contact with a franchised painting company , an estimator gives you the quotation. Most of the time the estimator is not a painter. As soon as you approve the quotation , your project will be passed to a subcontractor. Who you talk to at first and who shows up to do the work are 2 different people.
When you call C&S painting , you will talk to the same person from beginning to the end. C&S painting is a family owned business. We directly hire professional painters. When you get your house painted in winter , your living environment will be disturb. A serious preparation and masking needed to prevent dust and splashed paint. Getting your home painted while you are living inside requires maximum co-operation to organize each section day by day to let the painter crew efficiently. When we start a painting project in an occupied house , we explain to the homeowner which rooms should be prepared for the day first. Principally we target to complete painting at the part of the house prepared for that day. We let the homeowner know what will be the next step and which rooms need to get organized for the next days.
Organizing the house is mostly on the homeowner , we encourage them to remove the stuff out of the work space as much as they can. Because we lay down masking paper on the wood floors , If only the walls will get painted , we use 2.5' to 3' wide industrial grade masking paper. Our interior painting crew is mostly 3 or 4 painters and we rather pull the big furniture to the center of the room if needed. All the furniture will be masked with plastic sheets.
When you hire a professional company during winter, you will have a piece of mind. Especially letting painters in while you are living can be disturbing. We are experienced to work in occupied homes.
C&S Painting is fully insured and WSIB registered. We are ready to provide a free , no obligation estimate. Please don't hesitate to call / message us for your painting needs.