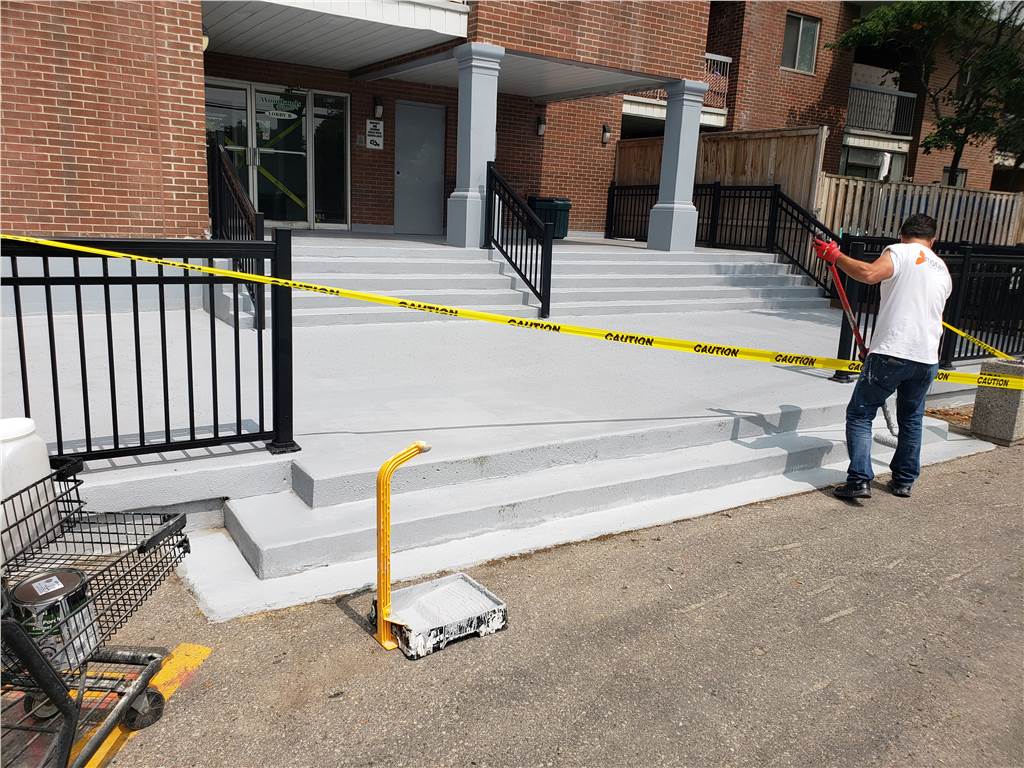 Getting Your Place Painted During Covid-19 Pandemic
We have been experiencing a long lasting pandemic for over 2 years by now. Covid-19 is the first pandemic commonly affected the humanity in this century. World experienced some other pandemics but fortunately they didn't spread this quickly and controlled easily. When Covid-19 pandemic started nobody believed it would last this long and spread to whole world. Many things changed in daily life and changed the balances in the world even between the countries. Supply chain is broken in many fields even in basic food and basic supplies. Painting industry is one of the most effected badly. There are many reasons for painting industry to be damaged during pandemic. Paint manufacturers had shortage of basic materials to manufacture and pack their products. Such as metal cans, chemicals , transportation , shipping their products and materials. These disadvantages made their cost to take a hike. Many well known brandnames had shortage of even their main / signature products. They had to switch to plastic cans because of metal shortage and cost difference. Major paint manufacturers has to update their storage facilities, shelves, software to adopt these necessary changes. Pandemic also thought us we all have to move our lives and get ready to back to normal as early as we can.
Toronto has a vey dynamic resale house / home and rental market ; painting is the best and cost efficent option for a quick face-lift and refreshing. C&S Painting has been providing high quality and cost efficient painting service to well known buildings such as Trump Tower (St.Regi's recently) , SunnyBrook Hospital (Some wings), Dr.Suess Exhibition and many residential and commercial buildings. We have been working non-stop during the pandemic opposite of many other painting companies. Our employees has been working with us for many years and painting is a second generation skill for all of our team members. Human resources became one of the main problem for other painting companies because of goverment's Covid-19 funds and grants. Many painting companies are using sub-contractors and franchised. For this reason finding an accurate / reliable painting company during pandemic got more difficult than ever. C&S Painting never sub-contract or work as a sub-contractor. You deal with one person from day first to the end. It makes everything easier and cost efficient. We commit as much as we can deliver our projects on time. We have never failed to deliver a painting project on time in last 25 years. C&S Painting has been working with a large size of professional painters crew all year round. Fully insured and WSIB registered. When you hire us you don't need to worry about any insurance issues. We pay extra attention during pandemic to keep our employees and clients safe. We obey the instruction of Canadian Health Authorities. We principally get our employees fully vaccined and not to take a chance with any symptoms observed. Fortunately we did't experience and problems related with pandemic. If you need to get interior of your place painted , make sure getting close contact in person with a painting crew is still a risk. That's why we recommend home owners not to get close to the areas where we perform our work. Paint provides good hygiene and kills the odor in the environment. Especially ZeroVOC products in well known brandnames gives a nice smell in the environment. You can start using your living space right after painting done. For this reason getting interior of your home during pandemic can be even a better timing than ever.You can benefit from the lower prices and discounts. We didn't increase our rates and we get the paint with dealer discounted prices and all reflects as lower cost.
Please feel free to call C&S Painting for a no-obligation painting estimate ( over the phone or on-site)