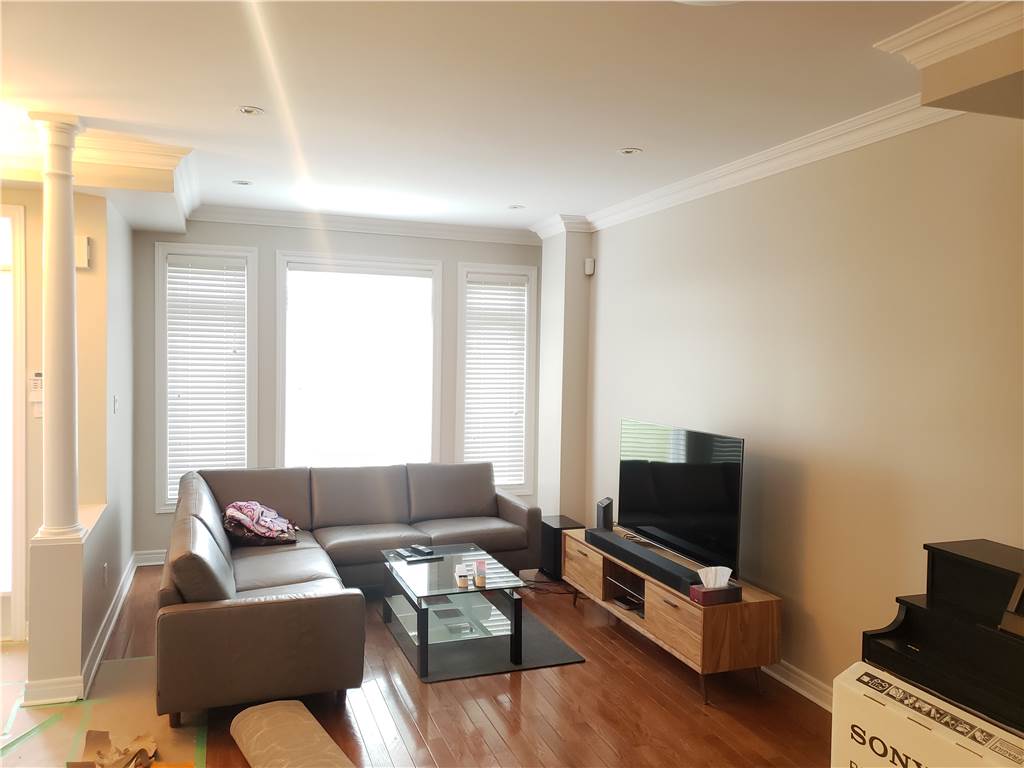 How Long Does It Take To Paint My House Interior ?
Painting interiors of your house is a great upgrade. Seeing new and modern colors has a good impact on human physiology. Sometimes having an accent color as a featured wall can be stunning. But one of the most common question ; " What is the expected time to complete a house painting project".
We will try to give you all the factors that will impact the time of a painting project. After reading this article you can estimate how long your house painting should take.
Each case is different and depends on how experienced and efficient painters' crew work.
Getting your place ready for painting by doing some preparation will make painters' life easier and it will make you save money.
Please read our article about "How to organize your house for painting" in the Blog section on our website.
I- Giving enough space to let painters work comfortably
Painting and unfurnished home, furnished home and over furnished home are three different cases. Sometimes painting a small room with lots of furniture takes more time than painting a big room. Painters need at least 3 feet of empty space from each wall to run the roller comfortably. If not they will slow down and it will extend the finishing time.
II- Surface preparation and patching
When you hire a professional painting company , you will observe they perform a detailed surface preparation. If you try to paint as a DIY ( do it yourself) project , you might skip the preparation step. It includes patching the nail / screw holes, leveling the uneven surface , scuff sanding and priming. For a small size room , let's say 100 sq/feet by the floor square footage , has approximately 300 sq feet wall surface and 100 square feet ceiling surface. This size room will take about an hour of prep work. We need to add some extra time to let the patching compound dry.
III- How efficient and skillful the painter is
If you have only one color , setting up a roller , paint tray , brush set and applying a coat of paint will take approximately 45 minutes for the walls , 20 minutes for the ceiling. These painting times for one coat application only. It is also related to how experienced and efficient the painter is. Normally a professional painter is supposed to work faster , but not all the time. It is related to how hard a person he / she is. That's why there is an unwritten rule: painting is a piece work (not goes by hour). Hiring a well known professional company which can provide references is the best option. A DIY painting project or hiring an inexperienced painter will cause you to end up redoing it and double the cost. Because fixing a messy painting is three times harder.
IV- Condition of your house
Painting a newly renovated house requires way more preparation than a repainting project. Smokey homes with nicotine stains bleeding over the paint require a special preparation step to block the odor and stain. Old houses , especially disaster recovery cases, take more time because of patching almost every spot.
V- Paint colors
Painting over dark or bright colors with lighter shades of paint will take more time and require extra coats. Even using expensive and good quality paint doesn't guarantee a solid coverage.
Some extremely bright or deep colors require a speciality primer and several coats, this will extend the project time and cost.
VI- Working with professional tools, equipment and good quality paint
A professional painting company will provide you the best paint with dealer discounted prices. High volume making painting companies reflect their dealer discounted paint / supplies prices to their clients. A solid coverage will be guaranteed with a reasonable number of coats.
Hiring a professional painting company will make you save from the labor and paint cost.
C&S Painting is a family owned business , we directly hire highly skilled painters. We never subcontract or work as a subcontractor. We are not a franchise painting company.
We do the work. That's how we ensure our competitive prices.
C&S painting is offering a 2 years warranty on every painting project. We have liability insurance and WSIB registered.
Please call / message us for a free , no obligation estimate.