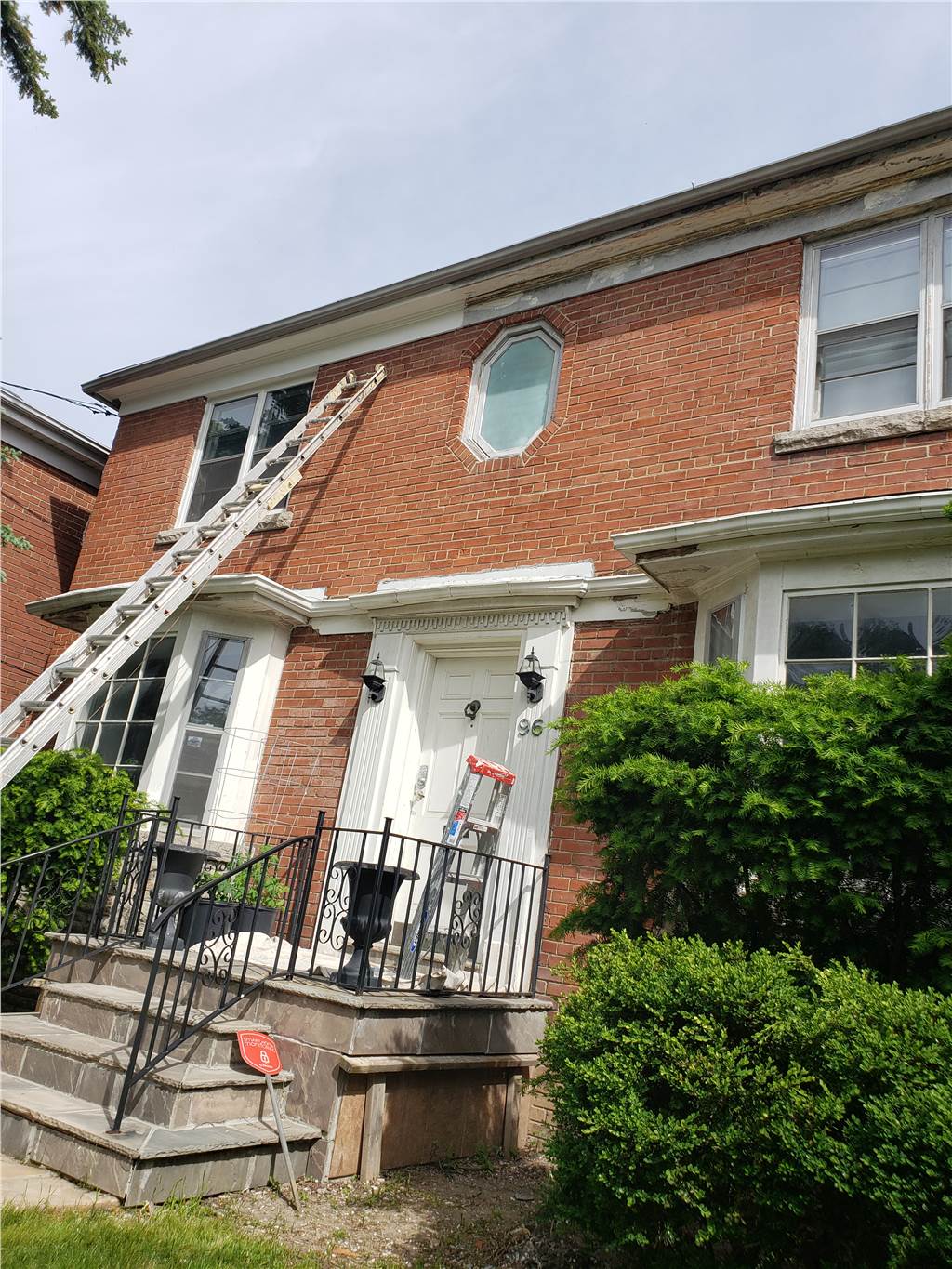 How much does it cost to paint exterior stucco of my house / building in Toronto?
Recently painting the exterior stucco in darker shades of gray and charcoal is trendy. Painting over exterior stucco is going to help more than just a better look. Painting exterior stucco is a quick and low cost upgrade and a good way to cover up aged stucco exteriors.When we receive a call / message about exterior stucco painting , we are trying to understand what the real reason is. If your house is exposed too much dust , dirt and smoke or located next to a highway or direct sunlight and nature very likely the surface has lots of unwanted dirt inside. Some houses has ivy went thru the stucco surface. Even if ivy is removed there will be left over in stucco surface. If the exterior stucco surface is fairly clean , a high quality 100% acrylic exterior paint can be applied directly. If the surface has unwanted dirt , a detailed powerwashing has to be performed first. Powerwashing a stucco surface without damaging it requires professional gas operated strong powerwasher and experience.
After performing a serious cleaning , necessary patching can be done with stucco patch. We can fix almost any damaged stucco to match with original stucco texture. When we fix a damaged stucco surface it won't be noticable. We don't recommend any shiny paint on exterior stucco surfaces. Flat exterior paint can be applied by spraying and / or rolling , brush comination. Spraying requires a careful masking for possibly splashing surroundings. And sprayed paint might travel / blown by wind and stick on neighbours' property or vehicles. That's why hiring a professional painting company with proper liability insurance is very impaortant. It will also take the risk out.
Applying proper quantity of paint to cover the surfaces is necessary, even if we spray on exterior stucco surface , we rather to roll over to let stucco absorbe enough paint. At least 2 coats of exterior paint needed for a solid coverage. A basic exterior stucco painting will cost you aproximately $2.5 to $3 per surface square foot. If a detailed cleaning , surface preparation, removing ivy , cup brushing the left over from ivy , patching will add on the cost.
It is also very common to have only front side of the buildings to get covered with stucco and the sides of the building can be original brick or siding. In these cases most of the time the sides of the building is painted with same as stucco color to blend whole surfaces to have a similar look. It will be increasing the value of the your house.Paint is a quick and cost efficient way to fix weared and teared exterior stucco. The realistic expectation for exterior stucco painting to last 10 years. There are several cases , our exterior work has been lasting about 20 years.To use high quality brandname paint, doing necessary cleaning / powerwashing is basics for a successful project.
Exterior painting shoud be completed in good weather conditions. We follow the paint manufacturer's instructions about the weather temperature requirements. Peeling / bubbling in the surface is most common symptoms of a bad painting job , it will be a big problem and get worse in time. C&S Painting directly hires professional exterior painters to take the risk out.
C&S Painting is offering 2 years warranty on every exterior project. We carry highest quality exterior paint products with 15 years manufacturer warranty on it. We delivered many successful exterior stucco painting projects in last 20+ years. We are behind of our projects and they still look like in great condition after many years. We are able to pass some addresses you can drive by and see the actual condition of some of our signature exterior painting projects. Exterior stucco painting is too big risk to go with a non-professional painting company. Because they fail it will cost you and arm and a leg to fix it. We make our deals directly with property owners , never working as a sub-contractor , we are not a franchised painting company and hiring professionals ( mostly second generation painters), using the most efficient selected equipments ( sprayers , aerolifts , supplies). How we can offer lowest possible cost for a high end painting project.
C&S painting is fully insured , bonded and WSIB registered.
Please don't hesitate to call us when you have a painting project even if you have other quotations on hand. We are open to eleborate and explain the technical details so we will be offering a better deal than other professional painting companies.