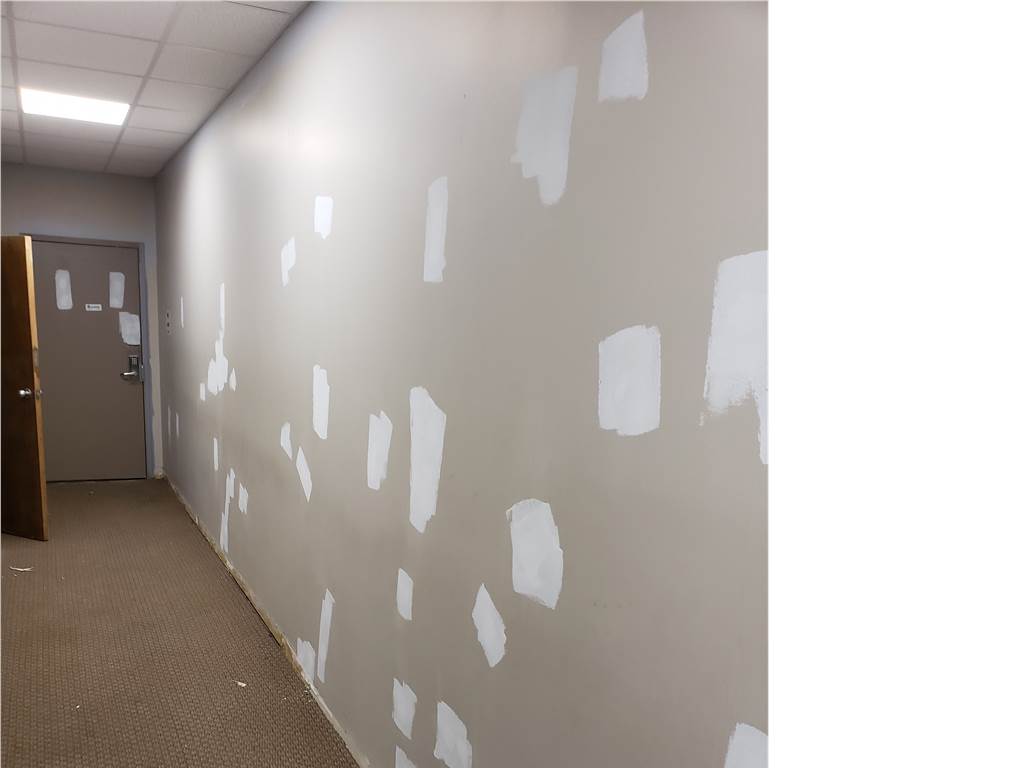 How to fix peeling paint?
Being in the painting business for long years gave us a chance to see many different cases. One of the most common failures in painting projects is peeling. Every paint and every brand name has different characteristics , requirements and strength. We have used many different paint products manufactured by well known paint companies. In time we experienced some problems with batch differences , modified paint formulas and quality issues even with trusted paint manufacturers. It forced us to stick with certain brand names and certain paint products to avoid unexpected surprises.
C&S painting has been offering 2 years warranty on labor in every paint project and paint is coming with 15 years or lifetime manufacturer warranty on it.
Painting is a very technical and detailed job , if you want a professional result. Reading the manufacturer's instructions and practicing every required step one by one is mandatory. Even if you are following all the requirements in the paint instructions still there are many reasons to fail when you paint.
Every paint has a different strength to stick on a surface and different coverage. Some surfaces are not easy to paint or stick on. Being familiar with the paint and making sure about the surface and preparation to give a strong base to stick on is the most important factor to succeed.
Nobody wants to spend more if it is not necessary when we are talking about a painting project.
If we get involved in unnecessary preparation and priming steps , we have to charge you more than it is supposed to. That's why we have to make sure what paint should be used , which necessary surface preparation and priming has to be performed to cut from the cost by not sacrificing from the quality.
There are many different types of surfaces and speciality primers in the market. Some tough surfaces require speciality primes and finish coats. When we check the surface we have an idea which product has to be used as a finish coat and primer ( if necessary). If the paint is not applied under the right conditions very likely it will peel in time. For example , if you are using a weak latex paint on a slippery surface ( oil painted , galvanized , metal , shiny , etc..) very likely it will peel partly or completely. In some cases even if you do a proper surface preparation bad / expired or really weak paint might still peel easily. Not being able to provide the right temperature , humidity may cause peeling of the paint too.
When you figure out it is peeling , the nightmare is just starting. Because fixing a peeling paint is way more difficult to fix than you believe. Each case is different and we will try to explain a couple different disaster recovery scenarios.
Scenario -1 : If the paint is not peeling terribly
This is the easiest case to fix. Inspecting the issue carefully and making sure if only a small part of the surface is peeling or if it is a general problem for that surface is the first step. Hopefully only some parts are peeling and you can focus on those spots only. If you painted over a patch without priming , that part of the surface was not solid ( or wet) , etc..
Try to scrape the peeling paint , apply a fast dry drywall compound to level it, sand and smoothen after drying completely. Prime that spot and paint that portion of the wall from one corner to next.
Scenario-2 : If the paint is peeling terribly
When you figure out , paint is peeling all over the surface terribly , it will make the job harder. We have to make a strategic decision; if forcing the old paint to be removed completely or scuff sanding the surface to remove only the easily peeling part is a better option.
Using a strong primer in certain brand names and a strong paint as finish coat(s) will give you a better chance to lock the peeling paint. If you can block the peeling surface with scuff sanding, priming and painting process very likely you can get over the problem.
Scenario-3 : Bubbling after the fixing completed
In some cases , you might experience bubbling in some spots. It's not easy to tell what the real reason is for that. You have to wait and see if the bubbles will shrink by themselves after drying completely. If the bubbles won't shrink by themselves you need to scrape and patch those spots.
When you achieve a good and decent surface and look , it will be okay until your next painting job. Nobody can estimate how the surface , patches and older paint coats will react with the top coat of paint.
C&S Painting has been using high quality ZeroVOC brand name paint , we never take a chance by using low quality cheaper paint. Fixing / dealing with a bad paint job is very costly and time consuming. We offer 2 years of warranty on labor and there is 15 years manufacturer warranty on the paint we use. We make buy paint and supplies in big quantities with dealer prices so we can offer you lower rates.
C&S painting is a family owned business ( not a franchise business) which is directly hiring experienced professional painters , we don't accept subcontracts or we don't subcontract any painting project. We are confident about providing you the best possible result with unbeatable prices.
Please don't hesitate to call / message us for a free on-site no obligation estimate.