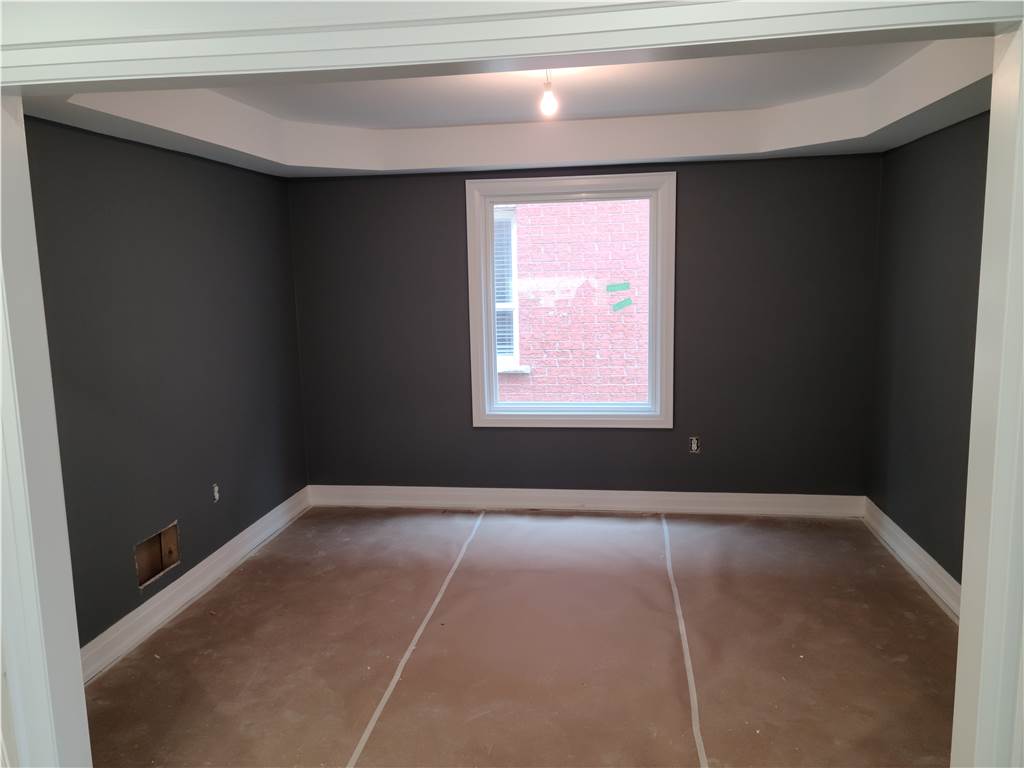 How To Paint Over The Dark Colors ? Covering Dark Colors With a Lighter Color Paint
Every 10 years trendy colors switch from dark to lighter color or opposite. People want a chance at a different look to refresh. Recently lighter shades of paint became trendy. Even the majority of the interior designers / home owners are going with white shades.
Lighter shades make the space look bigger. Especially a basement unit and a house which is not getting enough daylight needs lighter color paint to brighten up.
Covering darker colors with lighter shades of paint can be challenging. If you didn't get your place for more than 10 years, it's very likely you have dark colors in the walls.
We have been using different brand name paints and every brand name has many different product lines. Even well known brand names have lower grade paint. That's why we mostly use a certain product line in certain brand names. We don't like surprises , such as batch problems or covering issues. Weaker paint will cover slightly and even if you are trying to apply more coats , it will spoil the paint texture. Going with a good quality paint with a solid coverage is the best option.
When you start a painting project on your own , you should buy good quality paint. We highly recommend you to shop from a local paint dealer / store , rather than a nationwide home improvement store. When you fail on a painting project , you mostly blame yourself. In many failures , low quality paint and tools cause this result.
You shouldn't get surprised when you are searching around for a professional company when you figure out , every painting company has a preference to use certain brand names and certain paint products. The reason is not for them not to be familiar with other products or brand names. If a customer is coming with their own paint , most of the time we can't accept the project because we know the result won't be satisfying with low quality paint.
Apart from extremely dark or bright colors , a good quality paint should cover with 2 coats of paint. We use professional tools and many years of experience gives us an advantage to estimate if 2 coats will be able to give us a solid coverage. If we can't make sure we can apply a primer coat. Most of the time we rather use tinted primers to have a soft transition between opposite colors. The sheen of the actual wall paint and the new paint is also an important factor about the coverage.
Painting over shiny paint can be more difficult because when you roll over a shiny / slippery surface the paint can't hold on easily. It is better to prime the shiny / slippery surfaces with a primer coat or flat paint. Same difficulty will appear while using the brush to do the trim work.
Principally applying a primer coat on a dark color / shiny surface , will give you a better chance to cover it evenly with 2 finish coats. Bright colors will require 2 coats of primer and 2 coats of finish sometimes.
If the finish coat is not a good quality paint , even primer coats won't help covering the dark / bright colors evenly.
Sometimes preparing the surface by applying spot priming on patched areas is good enough for finish coats. Knowing the strength ,coverage and limits of a paint makes our job easier to estimate which option is the best ( applying a primer coat or not , how many finish coats are needed).
Exterior projects are also very difficult to convert from dark color to lighter colors or opposite. Because direct sunlight will make imperfections more noticeable. Our experience and seeing several different painting projects gave us the ability to estimate the best option. Using the proper paint / tools will make us avoid taking unnecessary steps or applying extra coats , it will reflect the cost of the painting project.
C&S Painting has been serving the Greater Toronto Area ( GTA) for more than 20 years. We are a family owned business. We do the work , never hire subcontractors , or work as subcontractors. When you get in touch with us , you will deal with the same person from the first contact to the end. That's how we can offer competitive , unbeatable prices.
We are insured , WSIB registered. When you hire us , you have no risk / responsibility at all.
Please don't hesitate to call / message us for a free , no obligation, on-site estimate