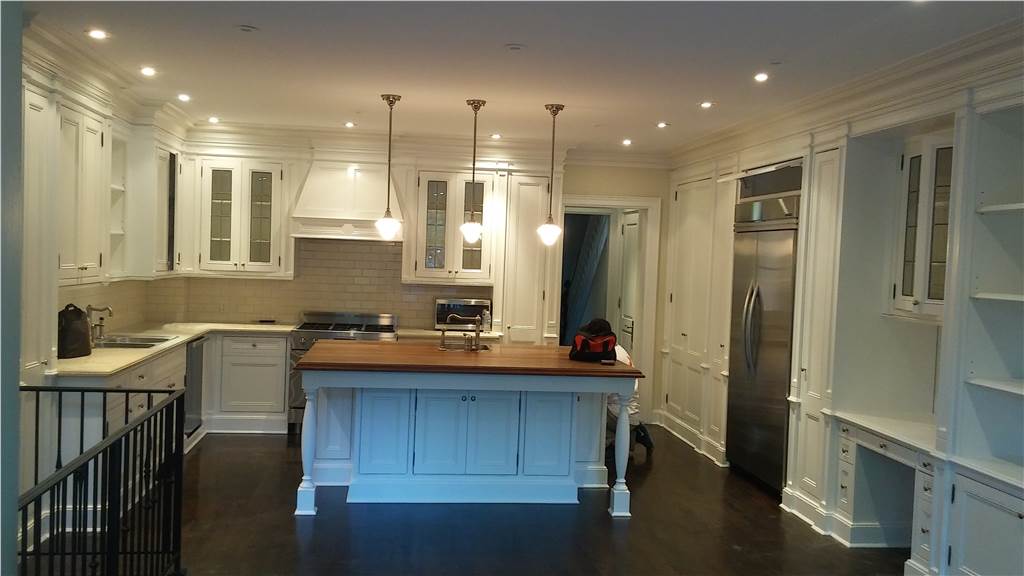 How We Handle Painting Interiors Of Your Property ( House / Condo / Office / Store / Restaurant / Factory ) Without Disturbing Your Home / Business
When it comes to making a property ready to move in or getting a home / business location painted , time flies. We know that dealing with many contractors on a tight schedule and experiencing delays are discouraging. There is no exception but delay when you deal with contractors.
Personally , when I visit a client to provide a painting quotation , they mostly come with a time plan. If the property is ready to paint , we step in the project and complete with our painters crew on time. There is no such project we couldn't complete on time in the last 20+ years. Please check the size of the projects we have been working on. We have an unfortunate situation as a painting company because we are one of the very last contractors to start working on a renovation project. That's why we are extra cautious to step in a renovation painting project. As long as we are able to start on time ( the contractors before us delivered on time) , we finish up nothing later than we committed. In many cases , the clients expect us to cover the missing/delay time caused by other contractors before us. If the clients have a deadline , they try to take a chance to push us to finish earlier.
C&S Painting has been working with a big and highly skilled crew. Our painters crew has been directly hired by us and they have been with us for many years. The team members have been working together and we know each other well. This gives us an opportunity to work efficiently.
When we commit to finish on time we work 7 days a week and extend working hours. It gives us flexibility to speed up if it is needed.
We are relying on the client to provide us with the necessary working environment to be able to perform our work. For example paint needs a certain temperature and moisture to dry properly. If the heating or the A/C is not working or performing well , it means it will slow us down. We are a well equipped company and we have all professional tools and equipment to use in an unexpected situation. Portable work lights, industrial fans , portable heaters are helping us when we need them.
Before starting a painting project , being ready for the worst case scenario is important. Our work vehicles and storage is full of supplies. We work with well known paint manufacturers as paint / supply providers. Not just for getting a better deal , to be able to access all necessary paint and supplies on time.
Having a realistic time plan , having experienced and highly skilled reliable painters crew , storing commonly used paint / supplies makes us work nonstop even over the long weekends and statutory holidays.
Now, we can explain the methods of getting a painting project done while you are living in your house or running your business. When we make a site visit to estimate how many days the painting project will take. If the client's expectation is complete in 1 day , we make a list of necessary preparations that need to be done before we start. If the client wants a key turn operation without getting involved doing any preparation, we also provide it. It is all related to time and human resources planning. If the project might take more than a day , we need to talk in detail to figure out what the expectation is. Better to start in a section and complete that section completely then switching to the next is the best option. We can go with the guidance of the customer. Which part of the house / store will be available to paint and when ( after hours , weekends, statutory holidays , etc.. )
Our goal is completing a painting project with least disturbance to your home / business.
C&S Painting is insured and WSIB registered. We do the work with our own painters crew. We don't subcontract or we don't work as a subcontractor. These principles make us to offer high quality labor at competitive prices. No middleman allowed.
Please call / message us for a free , no obligation estimate.