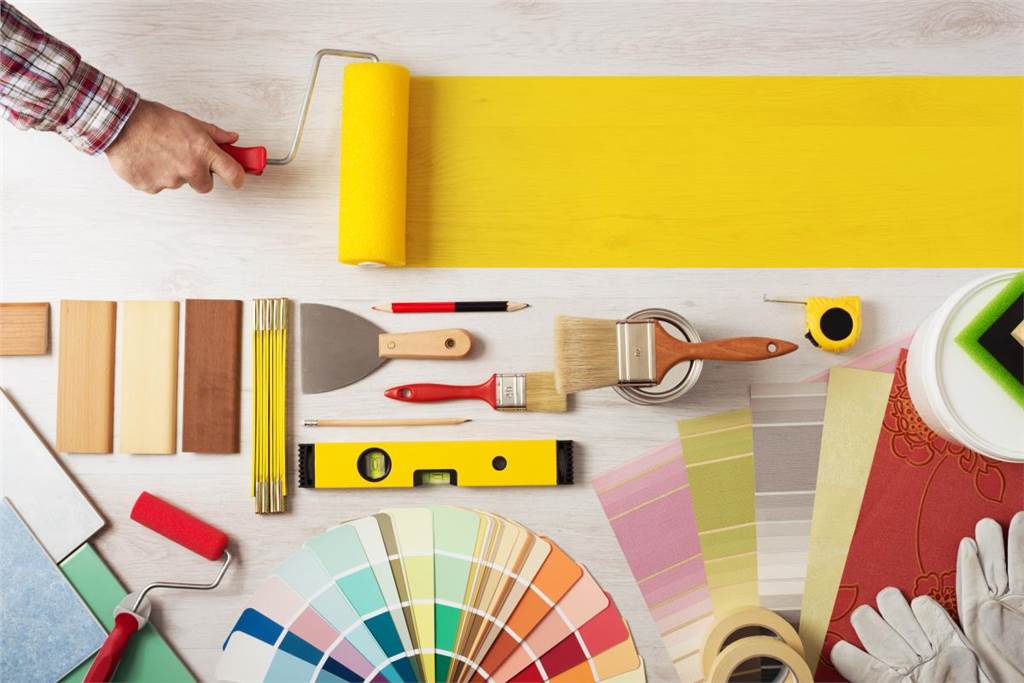 Living Room Color Combination
Living room is the part of the house where we mostly spend time with family. We mostly host our guests in the living room. It is an open space and gives us the first impression after entering the house. Living room colors have a big contribution to the character of your home. Getting your living room painted with the right colors will make you feel cozy.
A fresh coat of paint always improves the look because most of the imperfections and unwanted nails , screws will be removed during the living room wall painting. Living room has different items which reflect the wall color such as brick fireplace , picture frames , furniture , dark color hardwood floors and curtains. It can be difficult to find a wall color which will blend with the surroundings nicely.
Finding the right wall colour combination for living room can be confusing without making sample patches. It is important to go with lighter shades of paint for walls , if your living room is not getting sunlight directly. Some homes have a big tree in the front yard and the sunlight is mostly blocked by the tree branches. If you have a home which is not getting sunlight directly , you might go off white shades and have some contrast with a darker accent color.
Recently, keeping open areas including the kitchen and living room with a lighter shade of wall paint color became trendy. Seeing the light paint colors in the open areas and carrying the same light color to the entire home might look so plain. In a situation like this , having a feature wall with a nice accent color is recommended. Painting the TV wall or fireplace wall with a nice two colour combination for living room can provide a nice contrast. Accent wall colors are mostly darker shades in gray , brown , blue or burgundy color families.
If you are happy with the paint colors in other parts of the house , changing only the living room wall colors can be a cost efficient and practical solution. It can be a DIY project for a weekend or it will be easy to find a professional painter to take care of it in one day. We encourage you to read the articles in the Blog section on our website about Complete Guide of DIY painting techniques.
If you are living in a 2 storey home , painting only the main floor can be the cost efficient way for a quick face lift. Not only finding the right colors which is suitable for your home, using the right sheen paints for living rooms will be convenient. Because living rooms mostly have high traffic and walls mostly get dirty easily. Considering using washable paint for living room walls will help you to keep it clean and last longer.
Keep in mind painting interiors is a all year round possible in Toronto. Most of the painters are busy with exterior projects during summers. House market is also getting hot during summer. Many homeowners buy and sell while the schools are closed. Getting your home interiors painted during the low season for painters will help you to get a better result for a lower price. Grabbing a couple tiny sample pots from a local paint store and making sample patches will help you to find the most suitable living room painting colour.
C&S Painting has been providing a professional painting service since 2000. We serve the Greater Toronto Area. We directly hire professional painters and never subcontract. That's how we ensure our competitive prices.