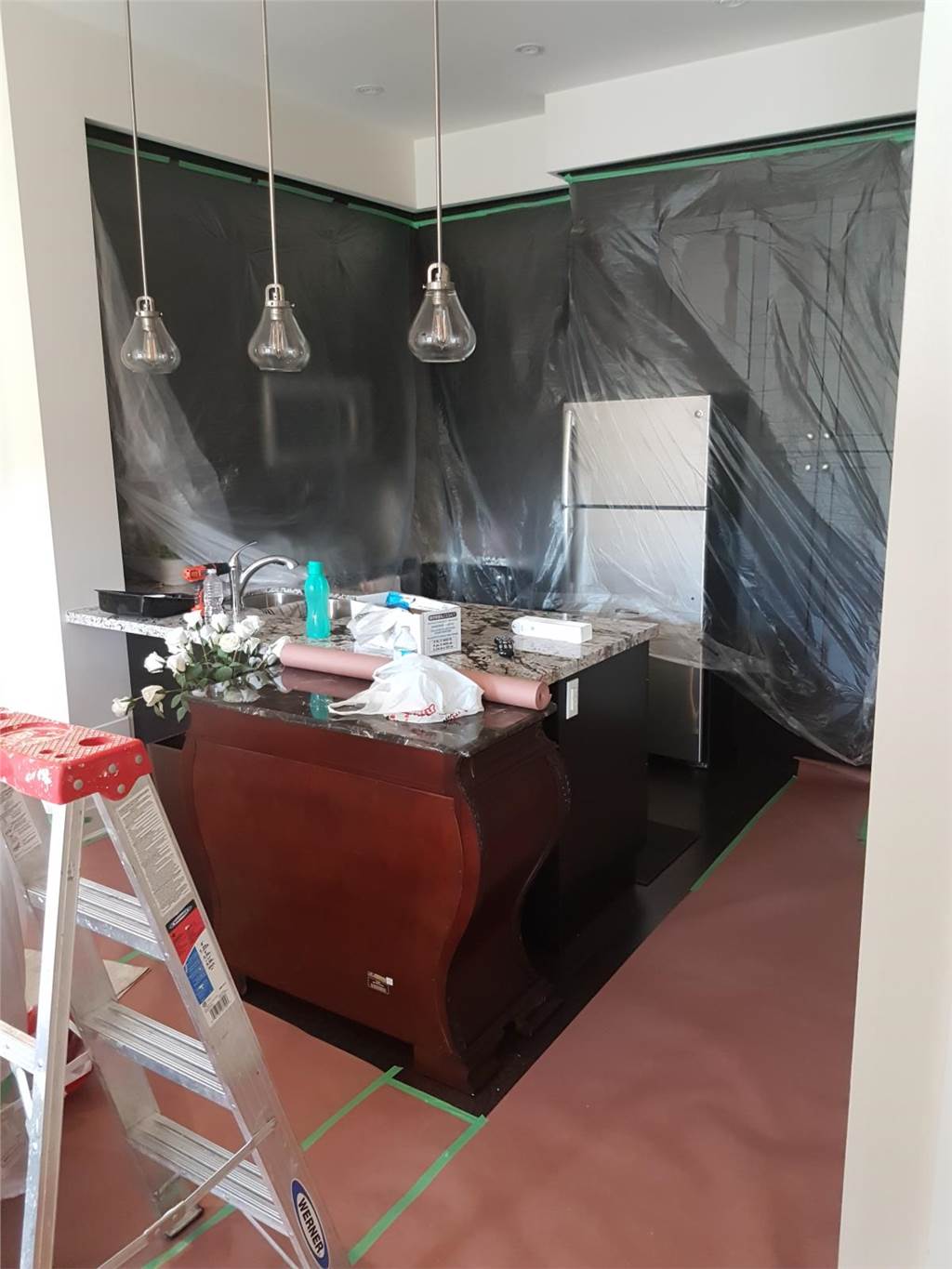 Modern Kitchen Wall Colors
Choosing a paint color for the kitchen is a beautiful and effective way to modernize your home decor. We will explain to you the efficient methods to choose the best colour combination for kitchen. Everyone has a different taste about paint colors but it will give you some expert opinions.
In outdated kitchens, we mostly see aged wood look cabinets or odd-toned floors that have not yet been replaced. Using paint colors in neutral tones for the kitchen to match with aged kitchen cabinets is often the completely wrong choice. Best color for kitchen walls can be a medium dark or slightly dark gray shades to match with wood look cabinets.
Wood cabinets and wood trims won't fit well with warm colors. If you consider painting wood cabinets to convert them to white or off white shades will make your life easier. Because almost any kitchen painting colour will make a nice contrast with white cabinets. You can choose a darker color to have some contrast with your kitchen cabinets or you can choose a lighter shade of paint to match with the cabinets. In both cases you will have a modern look in your kitchen.
Dark wood cabinets or pure white cabinetry is easiest to match with kitchen wall colors. That's why replacing old wood look cabinets with white cabinets is trendy. If it is a big cost you are not willing to spend that much , you might consider painting your wood look kitchen cabinets in dark gray , chocolate brown or white. With dark color kitchen cabinets and off white shades wall paint or white kitchen cabinets and dark color kitchen wall paint will be a perfect kitchen colour combination.
If you're looking for a way to spice up the kitchen with color, why not consider a less traditional color? If you take your cabinet colors into account and are diligent in sampling any paint you're considering, you can freely have fun with the colors in the kitchen.
Trendy Kitchen Wall Colors
Yellow
It is a sunny and bold choice. This light and energetic yellow looks great in a modern kitchen. For a more casual kitchen, yellow can shine as an accent color if you're looking for a fun mix of colors. When choosing such an unexpected color for your kitchen, sampling the paint colors in the space is imperative.
Coral Wall Color
Not pink but purely coral, this color is reminiscent of juicy tropical fruit, but it's vibrant and quiet enough not to be cartoonish. It's a great possibility to draw the focus of an unattractive cabinet and would look good with white or dark cabinets as we
Gold Wall Color
This warm and vibrant gold evokes scenes of big family dinners and the happy hustle and bustle of a large kitchen. It can be a good match for cabinetry whose warmth looks too much yellow or orange alongside colors like beige or green.
Water Green Wall Color
With beach-inspired aqua greens to showcase the coolness of your aquarium, you don't need to decorate the area with other things. It can be a perfect match for floors that look too gray next to all the warm neutrals you put on kitchen cabinets and walls. It can give white cabinets an attractive and fresh look, especially with lime green accents.
Red kitchen wall colors
Red kitchens can be especially appealing with the perfect deep red paint color. Its red is the perfect red to mix with the wood cabinetry that looks too hot for the other wall colors you sampled. This warm red looks better in an open kitchen with ample lighting and white accents
Ash Blue Wall color
Yes, you can decorate your kitchen with violet, purple or lavender. The secret question is finding the right one for your existing cabinetry and finishes. It's a rich yet muted violet that can be stunning with black cabinetry. The dull quality of Ash Blue makes it the perfect partner with grayscale finishes and cabinets.
Dark blue Wall Color
A kitchen painted a rich deep blue connects to favorite collection points in your home. Blue encourages socialization and we all know that the kitchen is where everyone is in.
White Wall Colors
White is a unique kitchen color.
All-white kitchen walls are very popular. The design can be described as: white cabinets, white walls, white ceiling, possibly a white countertop, and if we forgot something, let's do it white too.
Please call us for a free on-site paint estimate or we can give you an idea over the phone too. We encourage you to check the Project Gallery section on our website to see real project pictures from our signature painting projects.