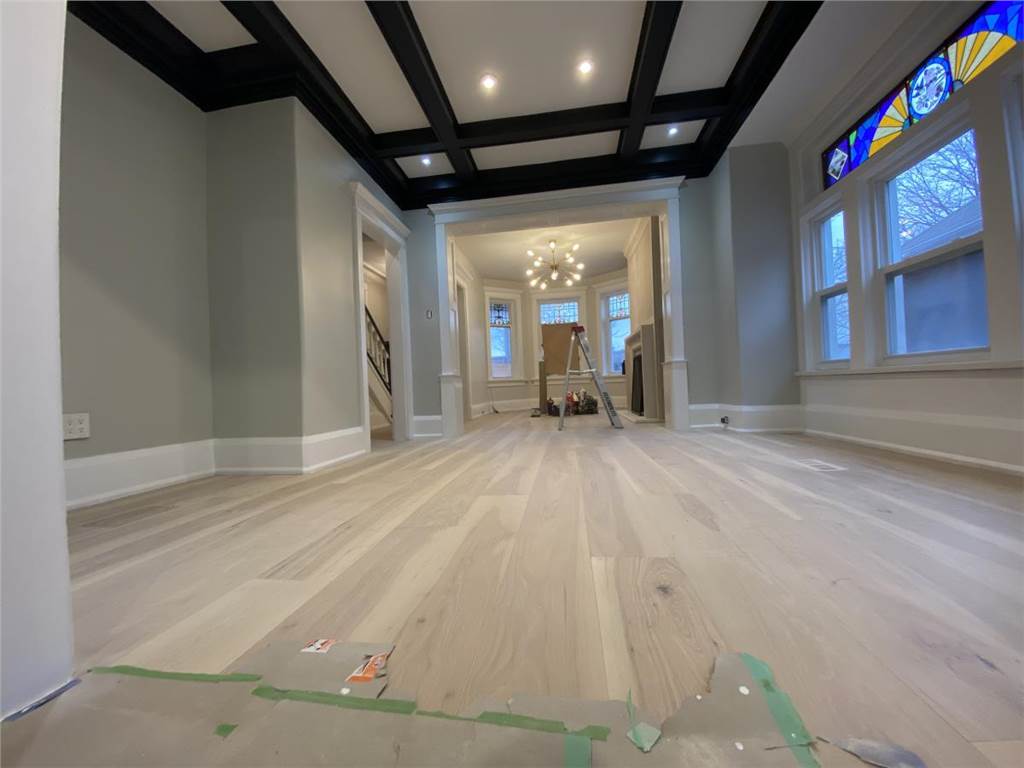 Painting Inside Home
It is an easy and cost efficient way to get your home painted. Whatever the reason, a fresh coat of paint always provides a quick face lift. You can do it yourself or hire a professional painting company. If you have a resale home and are trying to get the maximum price and selling it quickly , painting will add up.
Toronto has been experiencing a hot resale home market in recent years. Summer season is mostly busy for painters. Inside house painters have to spend more time covering the furniture and mask the floor. That's why it can be difficult to find a professional painting company in the high season.Especially getting a house interior painting done while you are living in the house requires you to be extra careful when you are hiring a painting company.
Surface preparation is an important part of painting inside house. Applying the finish coats when the surface is ready to paint won't take long especially if you are using good quality paint and professional tools. Anyone can paint who has two hands. Doing it neatly and keeping the surroundings clean and splash free requires attention. Having necessary supplies and using professional tools makes a big difference about the quality of the finish.
Going over imperfections , removing unwanted nails , patching the holes is the time consuming part of an inside house paint. There are imperfections in every painting project. Even well known , high end house interiors has bad wall joints, uneven , bumpy walls and nail pops.
There are several paint manufacturers offering different types and different quality paint products. Best paint for inside house is related to the strength of the coverage. Achieving a solid coverage mostly requires 2 solid coats with a good quality paint. Years of experience made us stick with certain brand names and certain paint products.
Cutting from the cost and being able to offer lower rates from our competitors provided by our connections with manufacturers and suppliers. We buy the paint and supplies in bulk and save money this way as a volume making painting company. It is the only way we can offer a competitive painting cost of painting inside of house.
Moving out from one house to another or making ready a resale home to get the best possible offer is always stressful. Dealing with a professional painting company and making it fit in your time frame requires a good working plan. Most of the families who have kids , have to wait for the summer season to move because of the school. Toronto has a long and cold winter season. Many painters are busy with exterior painting projects during the summer seasons. That's why inside painting of house can be more difficult than you expected during the summer seasons.
When you calculate the real cost of a painting project, it will be way more than you thought at the beginning. Real painting costs more than only your time and the paint cost. Especially fixing a messy painting job will be more costly.
If it is a small painting project such as a wall paint inside the house , it can be a good idea to do it yourself. We recommend you to read the articles in the Blog section on our website about a complete guide of DIY painting techniques.
C&S Painting has been offering professional painting services in The Greater Toronto Area at competitive rates. Please give us a call for a free quotation.