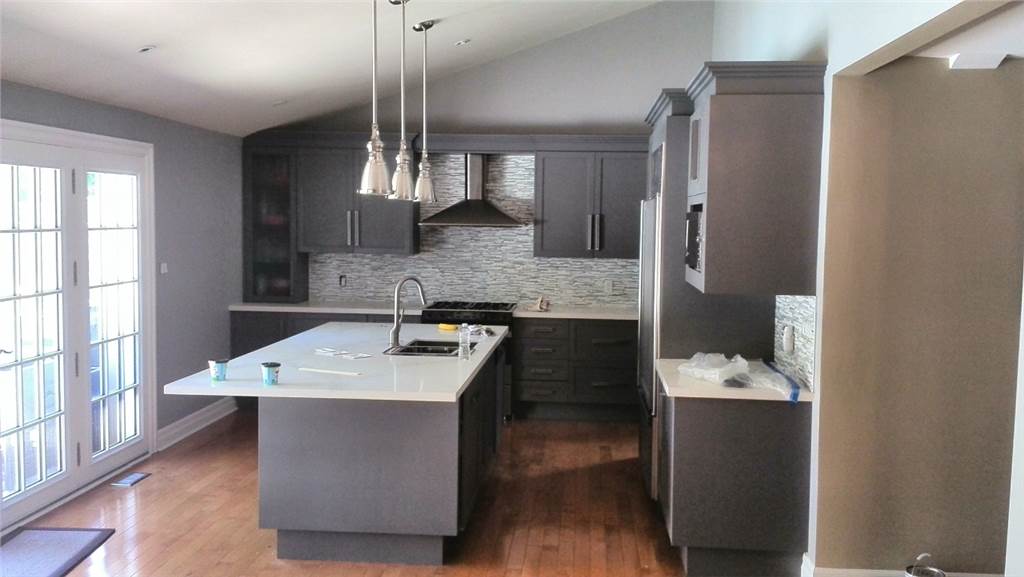 Recommendations From An Expert About How To Paint Your Kitchen Cabinets
WHEN YOUR KITCHEN CABINET SHOULD GET PAINTED AND WHAT IS THE BEST OPTION?
When you feel your kitchen cabinets are outdated , remodeling them is everybody's dream. But it is generally one of the most expensive areas of the home upgrade. Resurfacing / painting your kitchen cabinets is a perfect way to transform your living environment without getting involved in a renovation. We are giving you the tips and you will be on your way by following them.You will learn all DIY techniques about how to paint kitchen cabinets.
HOW COMPLICATED IS KITCHEN CABINET PAINTING ? STEP BY STEP PREPARATION GUIDE
Masking / covering and prepping the room / kitchen is important and the very first step in a successful painting project. All surfaces must be accessible , begin by emptying shelves / cabinets, clearing off the stuff on countertops, and removing kitchen furniture. Lay down masking paper to protect your floor , counters, and mask backsplash by taping a plastic sheet over it. These are necessary preparation steps about how to paint old kitchen cabinets.
REMOVING THE CABINET HARDWARE WILL MAKE PAINTING EASIER AND SMOOTHER
Next step will be to remove the doors / drawer knobs with a power drill / screwdriver. Then all the cabinet doors / drawers by marking them with masking tape in the hinge holes. You should make sure to take any metal hardware off. You will need to wipe the grease off from the surfaces then sand the drawers, frame, and cabinets. It will create a smooth surface and paintable surface. Make sure you are performing a detailed cleaning and sanding process by being patient and taking your time. Once the preparation step is done, wipe down all the sanded surfaces with a damp cloth to remove excess dirt and dust.
METHODS AND TOOLS SHOULD BE USED TO ACHIEVE A SMOOTH AND STRONG FINISH
After a detailed cleaning , time to start priming and painting. You should prime the surfaces by using a smooth roller and a brush. Let the primer dry completely before moving on to the next step. Once this is dried, check it by touching. You need to apply the paint in the direction of the wood grain smoothly and a couple coats. Giving enough time for each coat to dry completely before starting the next round is a very important rule.
WHEN IS THE APPROXIMATE DRYING TIME AND WHEN CAN YOU START USING KITCHEN CABINETS AFTER PAINTING DONE
When you are satisfied with coverage and seeing a solid color on all cabinet surfaces , make sure it is the finish you desire. If you see any imperfections or some unwanted dust / dirt in the finish , keep in mind you can sand and apply an extra coat to these parts after making sure the finish is completely cured. You can re-install all the hardware and attach the doors by checking the number on them.
Nine out of ten of searches on Google , how paint kitchen cabinets or how to paint cabinets kitchen.
It is time to enjoy the result by sitting and organizing your improved kitchen.
IT IS AS EASY AS A,B,C TO PAINT KITCHEN CABINETS WITH OUR ARTICLES ABOUT DIY TECHNIQUES
If you feel overwhelmed while reading the details of necessary steps of a cabinet painting process or you don't want to spend time , we are ready to help.
Please message / give us a call for a no obligation, free estimate & consultation.