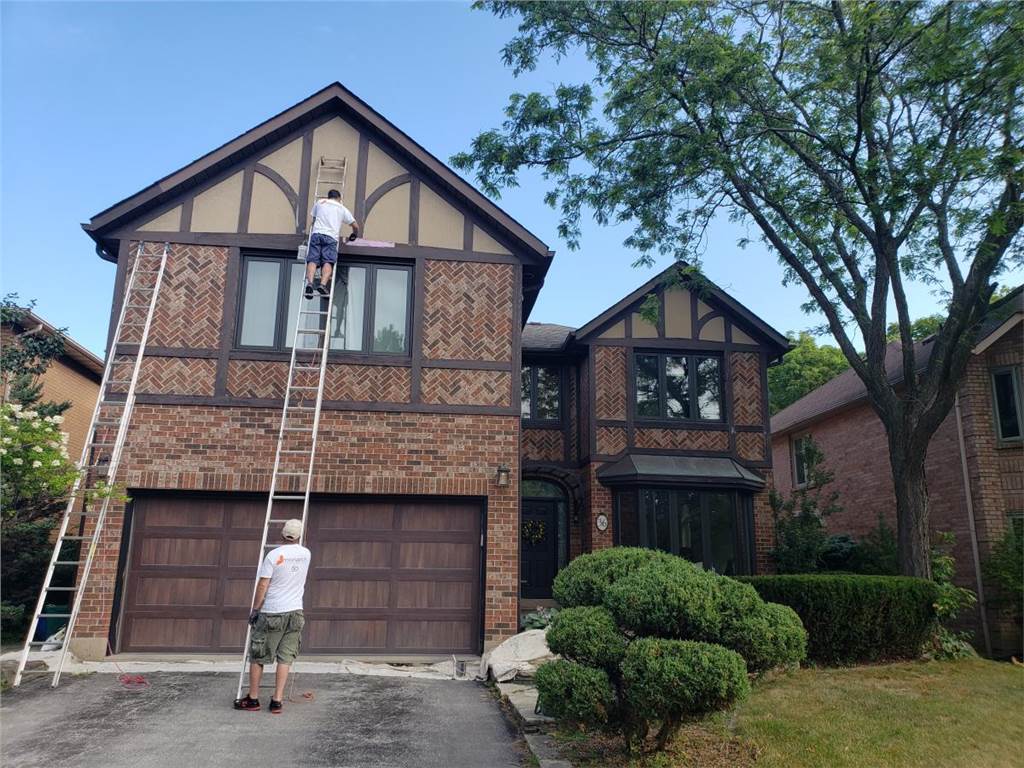 Should I Paint A Brick House?
Painting exterior brick houses is becoming more common in recent years in Toronto. There are many different reasons , benefits and risks so making sure if it is really needed and how it will come out is the main question you need to ask yourself.
When you walk by within the city of Toronto mostly brick exteriors will get attention. Apart from brick exteriors , stucco and siding is commonly used for house exteriors. It is not just for having a good and presentable look for your home exterior. In the last century , brick was the most commonly used material for house building and many homeowners preferred to keep the authentic look of an exterior brick house. Painting exterior brick became trendy recently because paint technology improved a lot.
The tough weather conditions and air pollution makes the house exteriors look aged and dirty. There is also a noticeable wear and tear in the brick exterior surfaces. When you feel it is the time to have a quick cover up and hide the imperfections. Painting over an aged exterior brick can be the best solution. Painting over the exterior brick wall will also provide good insulation by sealing the surface.
Trendy brick colors for house exterior are dark charcoal , gray shades , chocolate brown and off white shades in the Greater Toronto Area. Some homeowners still want to keep a close color to the original brick and they choose red exterior paint.
Nowadays house prices are extremely high and keep increasing in Toronto. House market is really hot. Resale homes are sold by getting several biddings. Homeowners pay attention to all details to get the best possible price for their homes.Painted brick house will get more attention from the buyers as long as it has been done professionally and the right paint color is used which is fitting to your home's character. Brick wall painting is a great way to hide imperfections and making their home presentable brings them better offers and helps them to sell their home quickly.
Going with an experienced real estate's recommandations can be the best way to decide if you get your home exterior brick painted. Because when you paint over an exterior house brick , you can't just go back to the original look. When it is done , there is no chance to take a step back.
Especially if you are planning to paint over the original exterior brick of your home , you need to get an opinion from a professional. Best paint for exterior brick should be used to make sure it will last long enough and won't go prematurely. Using low quality exterior paint and hiring inexperienced painters are too big risks to take in this case. If the paint starts bubbling and peeling , it will cost you an arm and a leg to fix.
C&S Painting offers 2 years warranty on every exterior project and we have several references to share all over the city. Those exterior projects have been lasting more than 2 decades. We always use the best paint for brick house and our prices are unbeatable.
We encourage you to check the Project Gallery section to get painted brick house ideas.