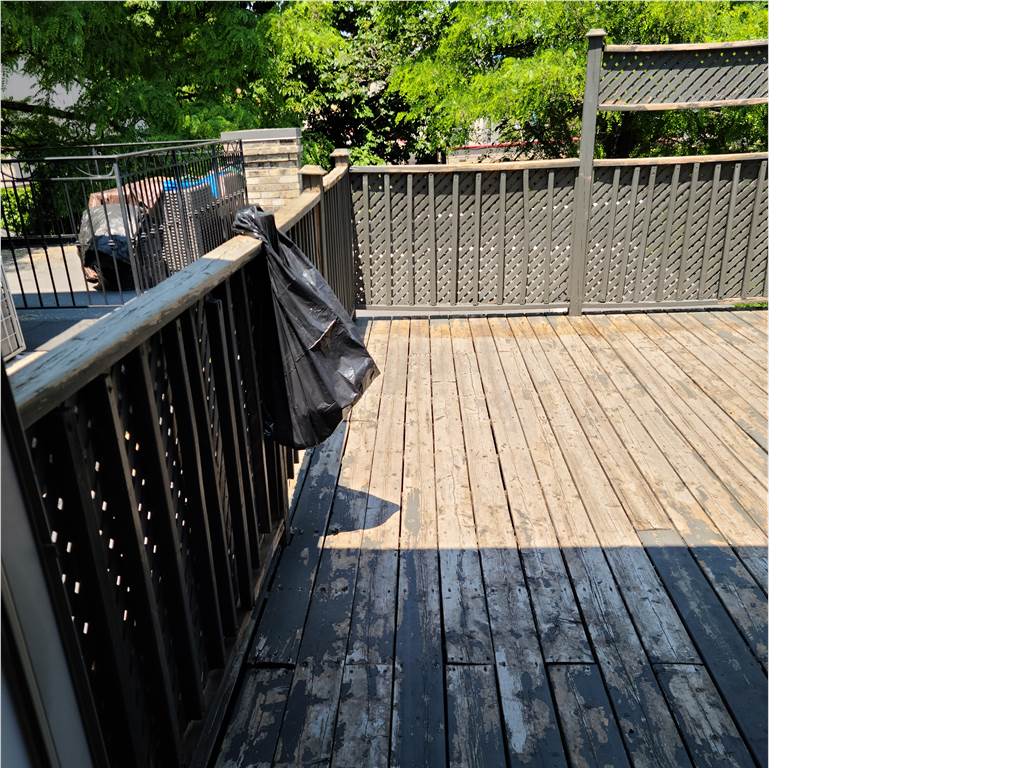 These Are The Signs Show Your Deck Needs Repairs
A large size and well maintained deck is always a bonus feature for your house. If you don't have a deck and are considering getting a new one , we highly recommend you to hire a professional deck company.Because a professionally built deck adds extra value to your property and gives a great opportunity to enjoy time outside of your home with family. Especially when the weather is nice it is an amazing outdoor living space and a playground for your kids. First of all the deck has to be safe and well maintained to be able to enjoy this space. Doing regular maintenance is highly recommended and necessary because the weather conditions make older / aged decks weak. It is very important to inspect your deck regularly. We will explain to you what signals are showing you , it is time to start a repair on your deck.
First impressions of a deck inspection tells you a lot. If it is not giving you a feeling it is solid , it is not a good signal. For example the railings are not standing straight or leaning , the base or railings must get weak. Noticing your railings and stairs are shaky or loose , hearing a squeak sound when you step on , means it's in need of some repair. A professionally built deck has many components to make it solid and sturdy. Seeing loose railings and squeaky stairs is a bad signal and shows your deck needs serious maintenance to avoid any accidents.
When you lean against the railings or get support while grabbing to climb up , will make you feel unsafe.These are the main indicators to understand , your deck might have rot wood or malfunctioning fasteners. You need to replace the rot wood or malfunctioning fasteners in that section of your deck to remove wobbly railings. This will make you avoid serious accidents and keep your family safe.
You can move to the next step of inspection by checking if there is any rotting wood. The weather conditions , getting exposed to direct sunlight , moisture , heat and cold speed up the rotting process of your wood deck. As an impact of the bad weather conditions of Toronto , the very first signals of rotting such as discoloration, green spots of mildew.
In many cases , wood starts rotting prematurely at certain areas , not the whole deck. It might be related to clogged eaves or downspout , partly getting wet , or getting exposed to direct sunlight. . You can go ahead and replace the rot wood in certain areas then. You need to replace those boards and you should inspect if the supporting studs are solid enough under. You can use a chisel or a screwdriver to press on the rot parts to test which boards should be replaced. Stepping on rotted wood is highly risky , if your foot goes through a broken wood board, getting injured will happen almost for sure. Better not to wait for a family or someone to get injured and replace the weak boards right away. Even if you observe some deep cracks in some boards , they should be replaced also. Using water treated wood , or pressure treated wood is necessary. Galvanized / coated deck screws should be used to prevent getting rusty quickly.
Staining your deck with a good quality , brandname exterior stain will extend the life of the wood and it will give a great look. You can choose to use clear sealer or transparent / semi transparent stain to see the natural beauty of the wood.
We will explain how to prepare your wood deck for staining by sanding and powerwashing in another article. Please check other articles in the Blog section on our website.
C&S Painting has been serving GTA ( the Greater Toronto area ) since 2000.
We have been directly hiring highly skilled painters. We have liability insurance and WSIB registered.
Please call / message us for a no obligation free estimate.