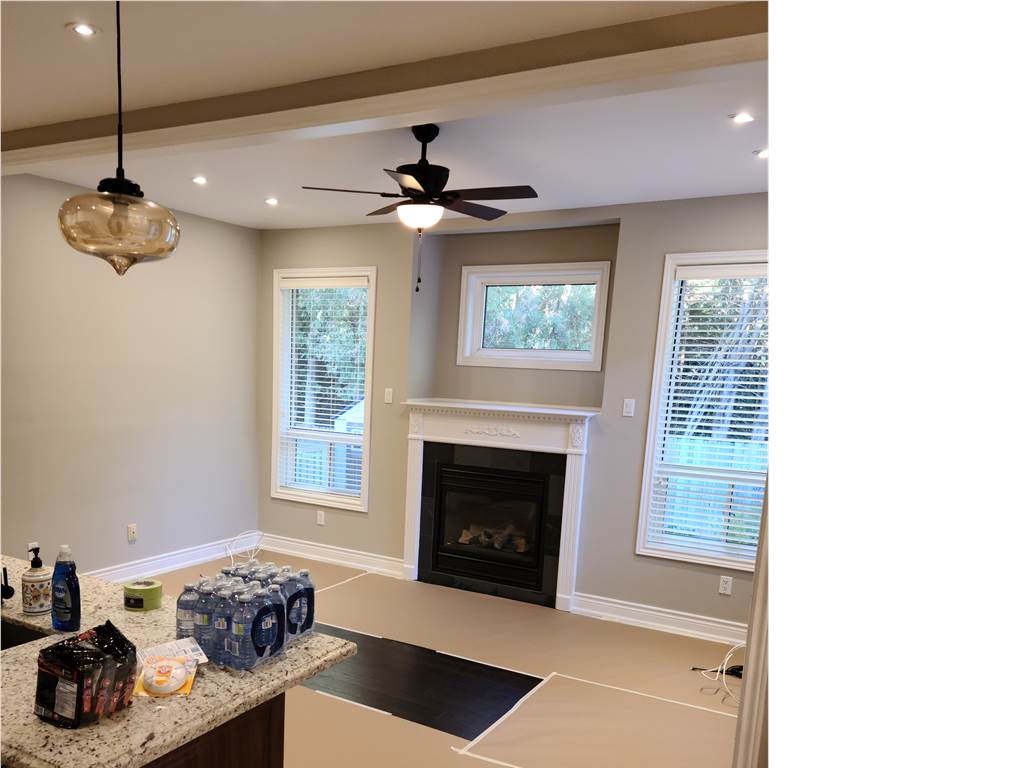 Trendy Kitchen Cabinet Colors
KITCHEN IS THE PART OF THE HOUSE WHERE YOU SPEND HOURS EVERYDAY THAT'S WHY CHOOSING THE KITCHEN CABINET PAINT COLOR IS A BIG DECISION
Deciding on kitchen cabinet colors is a big decision. Kitchen cabinet colors should be fitting well with the surroundings. The first question is how to paint kitchen cabinets, Then better to think about the whole picture when you are deciding on kitchen cabinet colors. We will give you ideas about trendy colors and how they will make a nice contrast with other colors. Kitchen is a space in your home where your whole family members spend time everyday. More than just sitting and eating , cooking and preparing food. Getting involved in a complete renovation in your kitchen will make a huge improvement but it is not necessary in many cases. We encourage you to read the article DIY techniques , how to paint old kitchen cabinets. If your kitchen cabinets are still in good condition but they are outdated , refacing / painting them is the quickest and budget friendly option. Because painting your kitchen cabinets in trendy colors will be a low cost project to cover imperfections and give a fresh and modern look to your home. We are not even talking about , getting involved in a kitchen renovation will be a big disturbance to your home life.
HOW TO SEARCH RIGHT KITCHEN CABINET PAINT COLORS
You can search on google about how to paint cabinets kitchen, how paint kitchen cabinets and you will get many results. We are sharing our first hand experience of long years in this article.
Painting your kitchen cabinets in trendy colors and seeing all the surrounding colors in a symphony will be stunning.
-Ridding of the wood look from your cabinets
-CONVERTING WOOD LOOK TO WHITE AND MODERNIZING YOUR KITCHEN
If you have old wood look kitchen cabinets with a solid construction, converting them to trendy colors will be very beneficial. Hiring a professional painting company to have a good and solid finish is the ideal case. Doing it yourself can be a great hobby work , we encourage you to read the other articles in the Blog section on our website. Failing on a kitchen refacing / painting project will cause a big inconvenience and won't be easy to fix.
TRENDY KITCHEN CABINET COLORS FROM NATIONWIDE PAINT COMPANIES
Light gray shades will be a great fit with white walls. Chantilly Lace ( OC-65) is the most commonly used off white shade in Benjamin Moore brand name. If you find Chantilly Lace too bright , you can try Simply White (OC-117) , if you have pot lights and there is reflection on the kitchen cabinets , better not to go with dark colors.
Satin sheen paint will be the best option for seeing some life in the finish.
GOING WITH BLUE FAMILY COLORS WILL BRING A NICE BREEZE TO YOUR KITCHEN
Coastal blues will bring calm , energy from the ocean and a nice contrast with off white shades walls next to them. Most of the time nationwide home improvement stores are coming with stunning colors and these colors are providing a big refreshment. The Home Depot announced Breezeway is the color of the year. It would be a great option for your kitchen cabinets.
WHICH COLORS MAKES A NICE CONTRAST WITH THE SURROUNDINGS IN THE KITCHEN
Darker gray shades should be preferred if your kitchen gets lots of sunlight ( daylight ) directly. Earthy greens and neutrals are in trends all over the home. Retreat , Snowbound and Oyster Bay in Sherwin Williams's color fence deck are the perfect colors.
SATIN SHEEN GIVES SOME LIFE TO KITCHEN CABINETS
Don't forget white cabinets in satin sheen will be one of the best options. White always fits well with any color in surroundings. White looks simple and elegant. You can try to paint your walls in darker colors and make a strong contrast with white kitchen cabinets.
GOING WITH MULTIPLE COLORS TO HAVE A CONTRAST IN YOUR KITCHEN CABINETS
Painting your kitchen island in darker color and making a contrast can give a character to your kitchen too. We highly recommend you to pay attention to your backsplash and countertop colors too. Having many different colors from different color families won't be nice.
Please call / message C&S Painting for a no obligation, free estimate.