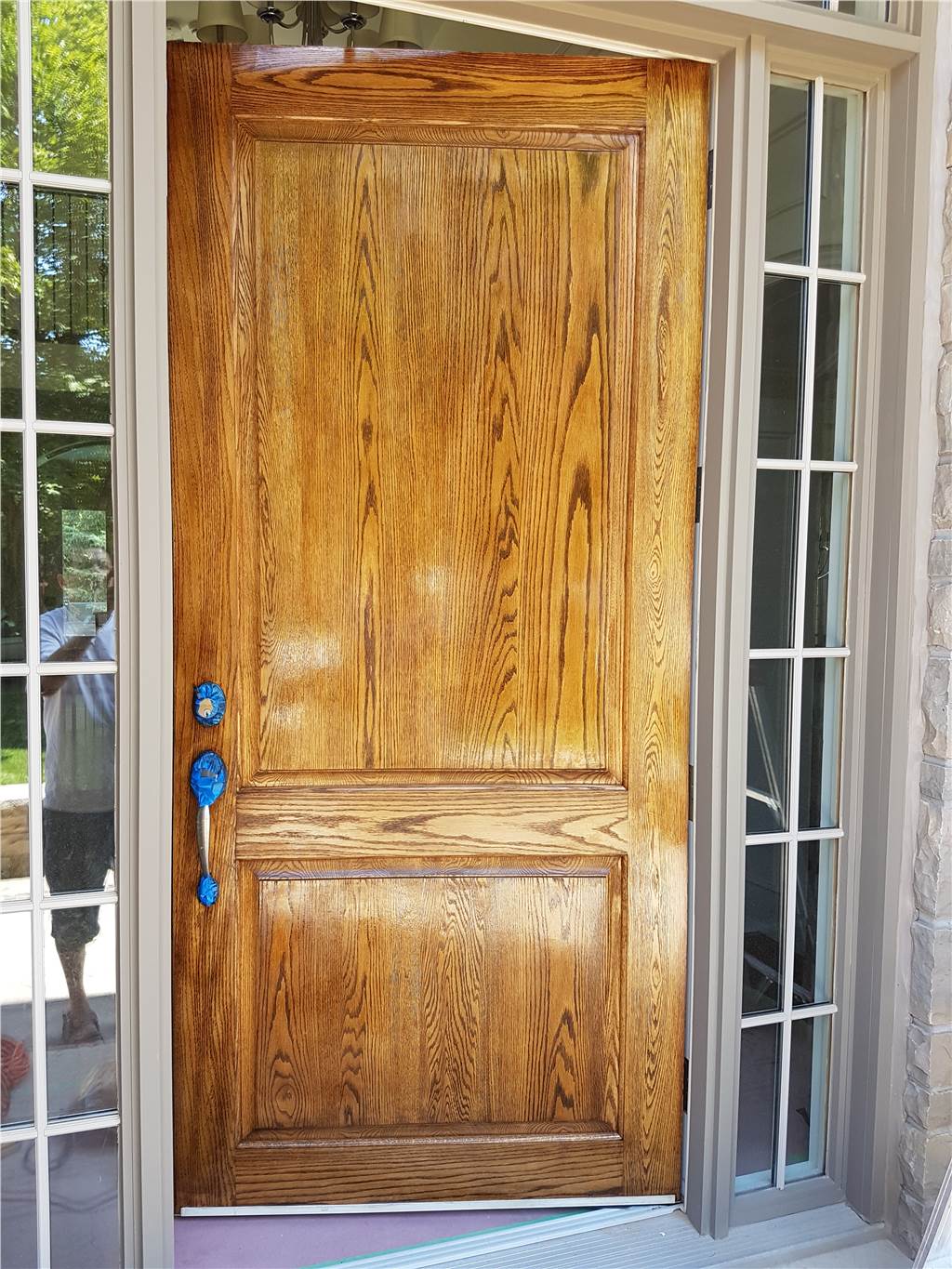 Window And Door Painting
If you want to allocate an economical budget while renovating your home, you can paint the interior and exterior doors yourself. Regardless of the door model, you can easily paint your doors yourself by applying the right techniques and using the right materials. In the door painting process, the frequency of use is as important as the area of use of the door. When corridor and hall doors are the most used doors in general, using quality door paint will give you an advantage. Before painting the American door with wooden door paint, it is necessary to prepare the doors for painting. You can easily do this with a simple sandpaper or sanding machine. When you cannot decide on the paint color and type in the door painting process, you can get support by contacting professional decorators. Decorators will help you by choosing the right color according to the type of decoration.
Doors, which we usually leave behind when decorating your home or dealing with renovation works, are actually one of the main elements in decoration. For this reason, doors should be used in decoration and should be painted in colors suitable for the general color and tones of the decoration. Since changing the door is a costly process and it will save you time and effort during assembly, it will be a smarter step to paint the door. To start the door painting process, let's answer the question of how to paint the door at home. In order to paint a door at home, questions such as the types of doors in your home, models, whether there is varnish on the door surface should be answered. If the doors in your house are wooden doors and you are going to paint wooden doors, you must first choose the right paint. It is necessary to use wood door paint for wooden doors. If you use a different paint, you will damage the wooden door surface and you will have to do the painting process again. After supplying the wooden door paint, you can apply 3 different methods for the painting process.
• As the first method; You can paint your door with the help of a roller or brush and arm strength. What should be considered here is to cover the accessories on the door with paper tapes and prevent damage from the paint. The windows on the door, door handles and other ornamental accessories are closed with paper tape or newspaper papers, and painting is performed with a brush. The painting process with a brush or roller will tire you out a bit as it is a long and tiring process.
•As the second method; Door painting method can be applied with pressure gun. You can perform the painting process by spraying pressure paint on the door with the help of a compressor and a paint gun. There are two issues that you should pay attention to here. The first is to close the door accessories, and the second is to do the door painting process from certain distances. By following these rules, you can complete the wooden door painting process in a very short time.
•As the third method; You can use the immersion method. You can paint a wooden door by filling wooden door paint into the paint molds and dipping your door into the paint mold from a certain height. This method is more expensive and costly than other methods.
Another question that needs to be answered in the question of how to paint wooden doors at home is how to paint dark-colored doors in a light color. Especially in response to the question of how to paint black and brown doors, what needs to be done is to apply a double coat of paint or to cover the surface of dark paints with a primer paint application. If you are thinking about how to paint a brown door, it will be sufficient to purchase a wooden door paint primer sold in hardware stores and hardware stores and apply one or two coats on the door surface depending on the condition of the door. With this application, you will end the dominance of dark color. Then, you can paint with wooden door paint in light colors. If you are going to paint the door at home, you should definitely apply the primer paint. If you think that the primer paint is costly, you can apply a few coats of your light color paint until it covers the dark color and use your light color paint as a primer.
Wooden Window Painting
Wooden windows can be easily painted with almost any paint. However, application techniques, properties of paints, drying times and appearance are different from each other. How to paint a wooden window with different types of paints? and wooden window painting techniques are explained below. You can paint your wooden windows by choosing the most suitable paint and painting technique for you. As we mentioned above, wooden windows can be painted with many paints. However, their effects on wood and the way they are painted are different.
•Painting wooden windows with varnish preserves the natural appearance of the wood and does not hide the natural lines of the wood.
•Painting a wooden window with oil paint makes the surface smooth, flat and without patterns.
•Painting wooden windows with cellulosic paint will be a quick solution even if it smells a lot.
•Painting wooden windows with acrylic paint provides an odorless and easy painting.
It is easier to paint wooden windows that have never been painted. First of all, let's start with unpainted wooden windows, then let's talk about varnishing wooden windows, painting wooden windows with oil paint and finally painting wooden windows with cellulosic paint.
How to Paint Unpainted, Raw Wood Windows?
You can paint your wooden windows that have never been painted before with the paint you want. Varnished wood preservative, oil paint, cellulosic paint, general purpose paints etc.
For a natural wood look, a varnished wood preservative would be a good option. Walnut, light oak, dark oak, chestnut, cherry, mahogany, olive etc. There are many natural wood look varnished wood preservatives in colors. The most preferred paint for raw wood windows is varnished wood protectors.
Oil paint creates a flat surface. Its colors are solid colors such as plain coffee, white, light coffee, milky coffee, red, green and blue.
Cellulosic paint, on the other hand, is similar to synthetic paint, with the only difference that it dries much faster. It is preferred to be painted with paint spray guns.. With cellulosic paint, you will still get solid colors in the window edge painting process. (Blue, white, yellow, red, green etc.)
Old Window Painting
For the old wooden window painting process, you need to sand and putty first. You can choose paint and color according to your taste.
1. Clean the spilled paint by sanding your window with 180 or 220 grit.
2. Fill in the gaps with colored repair putty.
3. After the putty dries, sand again to smooth it out, if the dried putty has caved in, apply a thin coat and wait for it to dry.
4. Use colored varnish for a tree look. (oak, beech, cherry, walnut, etc.) (2 layers at 5-6 hour intervals)
5. Use oil paint or acrylic paint for an even look. (white, blue, red, green etc.)