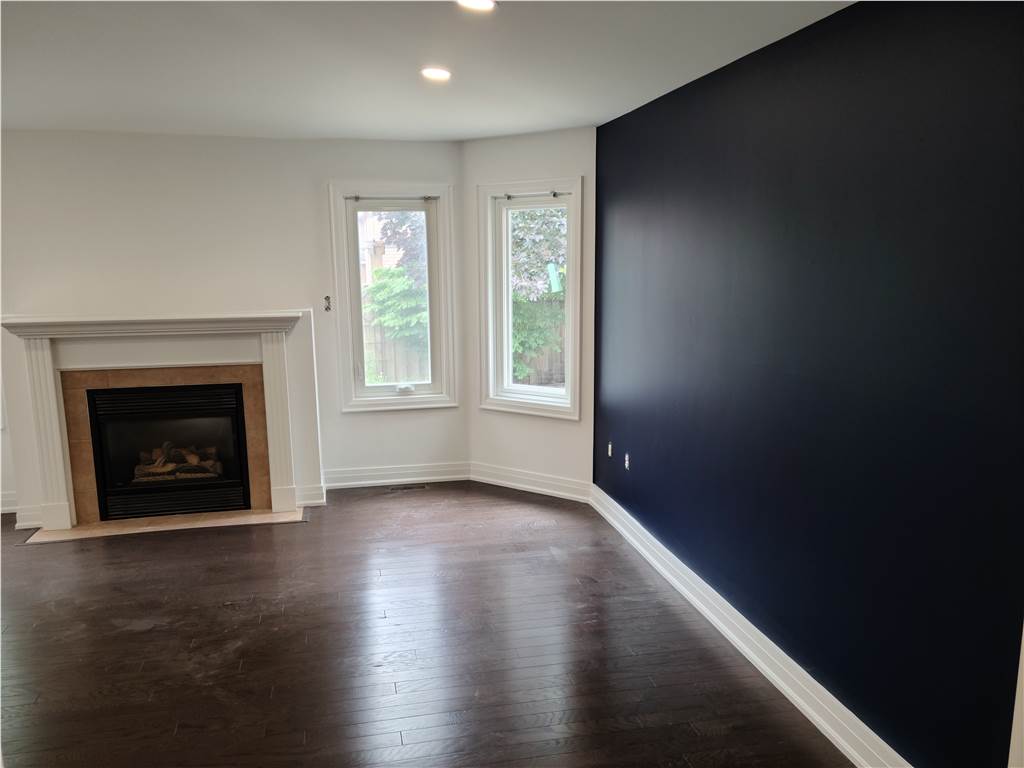 You Can Boost Your Resale Home Value With Paint
Neutral colors and Accent walls adds great feature to your home.
Recently, neutral paint colors are trendy, carrying one neutral paint color all around the house can be boring for homeowners and renters. If you want to personalize the space with a popping accent color. Having an accent wall is a stunning way to customize your home design and modernize the style.
Keeping your paint colors is a simple key in transforming your resale home. You can highlight the architectural features of your home such as a fireplace or a brick wall. Choosing which wall should be the accent wall is also important. When you enter your home , you should pay attention to where your eye naturally travels. Find a wall by doing furniture placement which will be the most noticeable and not blocked by interruptions such as windows and doors. If there isn't much wall space to apply a dark / bright featured accent color, it may look like it is not fitting there.l.
Sometimes painting built-in cabinet doors or a kitchen island might serve as another featured item or an accent wall. Adding an accent wall and featured items to your home would be an excellent choice and way better than monotone and all neutral. Homeowners want featured parts to stand out. That's why finding the right walls / built-ins is very important to highlight. When you feel it is time to transform your home with some featured cabinets and accent wall, we are ready to help. We are also offering free color consultation and sharing our experiences about designer pick up trendy interior colors.
In Toronto in the last 15 years almost every year the real estate / resale home market heats up mostly in the spring and summer times. When the schools are open and the weather is cold , winds down. Most homeowners consider listing their home for sale during the spring and summer season. Majority of homeowners may need to consider a few repairs and upgrades to boost up the worth of their resale home. We are ready to share our 20+ years experience to help with the do's and don'ts. A well done painting project will attract the most buyers.
MOST COMMON DON'T S: Getting your kitchens , living rooms, and bathrooms with vibrant colors do not appeal to buyers. Better to avoid any paint color too bright such as mint / lime green , and bright red / blue. Other hues not recommended for resale homes are red, pink, and bright yellow because they turn off prospective buyers which were mentioned in a recent study. Seeing bright and busy colors on the walls will get potentially lower offers on your resale home.
DO S , WE RECOMMEND: Carrying one simple paint color all around the house and keeping walls neutral colors , especially in the family room and main living areas. Keeping the paint color in light gray in living rooms allows buyers to imagine themselves in the space which feels calm to put an offer right away. If you want to add some life by having light blue bathrooms, white kitchen walls / cabinets , and dark blue / navy bedrooms also have better potential to increase the value of your home.
Choosing the right paint color and sheen will compliment each area of your home. Matte ( Flat ) sheens are the best at hiding imperfections in the walls that will keep your home walls looking more presentable . Using a flat white paint on ceilings and crown moldings will make your rooms look larger and brighter. Semi gloss paint is perfect for doors / trims and baseboards to keep the space easy to clean and looking modern.
New paint is the fastest and affordable way to increase the value of your home. When you decide to list your home to sell and are looking for help with your painting project, please message or give us a call today for a no obligation and free consultation / estimate.
C&S Painting has been serving the Greater Toronto Area ( GTA) since 2000.
We directly hire highly skilled painters and never subcontract. We do the work with our own painters crew. We are insured and WSIB registered.
C&S Painting offers a 2 years warranty on every painting project and a price matching guarantee.