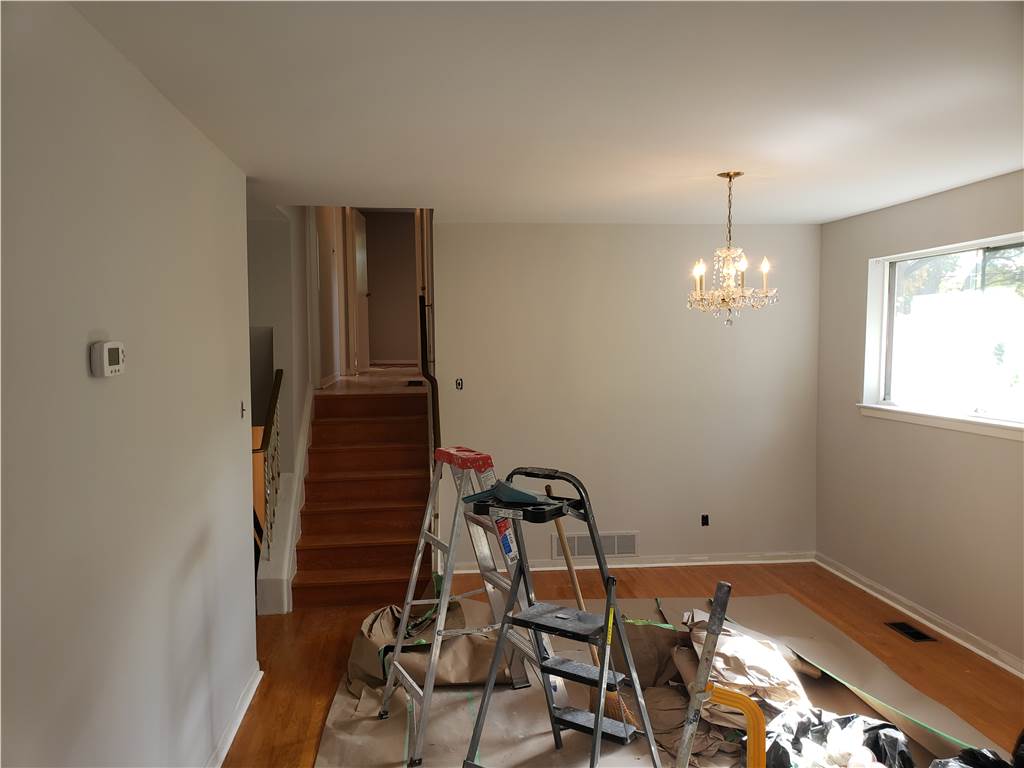 Zerovoc Latex Paint Is The Safest Paint For Your Kid's Room
Canada has very restricted paint and coatings regulations about environmentally friendly products.The paint industry is a big and developing market in North America because of the new constructions and growing human population. The government's VOC ( Volatile Organic Compounds) regulations provides painters and homeowners less harmful paints available today. When we are talking about interior residential painting , most homeowners choose eco friendly (environmentally friendly) paint options for painting. We all want a paint that will not release harmful fumes from our indoor environment and not spoil air quality. Younger families with children are even over protective of their kids, as they suppose to.Providing your kid(s) to a clean and enjoyable environment to feel comfortable is every family's main concern.Using trendy paint colors or your kids' favorite colors will make their room look great for sure. Psychologists say colors stimulate the senses of children, so a well done colorful paint job will have good effects on them.
Are ZeroVOC paints really safe to use indoors?
Water based ( latex ) paint is a blend of many organic and inorganic ingredients. Latex paints also contain pigments (tint) , additives , titan binders and water for providing the right density. The most harmful and government regulated ingredients are the Volatile Organic Compounds (VOC) ingredients in paint formulas. Solvents , ethylene glycol and chemical agents that help paint to seal and cover the surface but releases some hazardous / toxicant fumes during the drying process. toxicant.There are also other agents and biocides in the paint formula to stop bacteria / mold growth. If a person is exposed to harmful VOCs can cause developing allergies and triggering asthma attacks. It can be extra risky on children, who don't have a completely developed immune system.
Low VOC or high VOC paint may have other hazardous ingredients such as acetone , ammonia or zinc. That's why using high quality paint products are recommended because some hazardous ingredients are not not classified to be VOCs but still cheap paint might have them in.
It means Zero Volatile Organic Compounds (VOC) paint products are not 100% safe to use for your kids' rooms or indoors. C&S Painting has been using high quality , nationwide well known brand name paint products to avoid these risks.
Paint Tint ( Color ) Can Be Toxic
Everybody has different tastes about colors, that's why paint manufacturers don't offer premixed , pre-tinted colors. Well known , nationwide paint manufacturers mostly use universal colorants to achieve all the colors in rainbow and RGB charts . Most universal colorants are solvent based, it means they are very harmful. Adding more tint / colorant will get the paint more toxic. When we think about the bright colors most children like , obviously it is a problem for parents. Painting children's rooms in white is pointless.
High quality paint manufacturers developed water based ( waterborne) colorants with less toxicity.Benjamin Moore has their Gennex® patented water based colorant system. This patented technology provided us with making deep dark and bright colors by adding tint ( without VOC ).
The studies show that propylene glycol and glycol ethers, known as PGEs, are also considered toxic ingredients used in some paints. Some low VOC and zero VOC paints have them in as a replacement for organic solvents.
Scientific observations have proven children who sleep with fumes from water-based paints and solvents suffer from allergies or asthma, two to four times more. Stuffy nose and eczema are the other observed effects.
Ideas For Painting Your Kid's Room Safely
It can be a good idea making a time plan to limit exposure least possible. For example when you are expecting a delivery , paint a new baby's room at least a month before so the drying process will be completed by then.
Paint children's rooms when they are away. Most families send their kids to grandparents or summer camps during summer holidays. It can be a great time to paint their room at that time. If it is not possible , you can organize another room for them to stay at least for a couple days. A good ventilation will affect the air quality during the drying process.
If you can't move your kids from the room , it can be a good idea to paint the room partly. For example you can paint the trims as a first step and a week later other parts can be painted.
If possible using light colors are recommended to avoid possibly toxic colorants in the paint tint. Bright colors and dark deep colors has way more tint and colorant inside. Pastel colors always feel cozy to young children. Light blue for the boys and pink for the girls.
C&S Painting has been using only environmentally friendly paint products for residential places. We recommend certain paint products which is high quality and reasonably priced.
C&S Painting offers a 2 years warranty on every paint project. We are insured and WSIB registered. We do the work with our directly hired painters crew. We never subcontract. How we ensure our low prices and high quality workmanship.
Please call / message us for a no obligation , free quotation.